Steve Austin Broke Sylvester Stallone's Neck
October 7, 2010 (3:04 am) GMT
The incident happened when Steve Austin and Sylvester Stallone were shooting a fight scene for 'The Expendables'.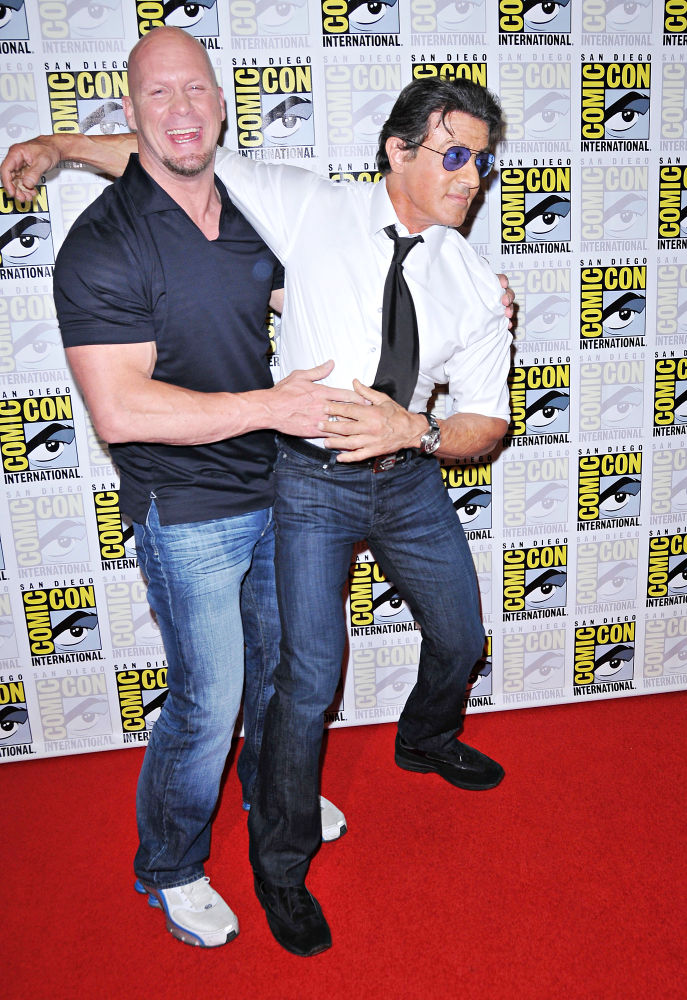 Wrestler Steve Austin was sent into a panic when he discovered he had fractured Sylvester Stallone's neck during a stunt sequence for "The Expendables" - he feared he had crippled the Hollywood star. Stallone suffered serious injuries in a fight scene with Austin for the action movie and he underwent corrective surgery to repair the damage, which left him with a metal plate in his neck.

Austin admits he had no idea about the extent of Stallone's injuries until months after the accident and he was left shaken by reports which suggested he had broken the star's neck. He says, "I was sitting in a deer stand in my ranch in south Texas and my phone started blowing up. I was getting people telling me I'd broken his neck. I was like, 'Oh my God! What did I do?' "

Austin later found out Stallone's injury was not as serious as he had been made to believe and even received a phone call from the actor himself to allay his fears. He adds, "Sly left me a message saying it was all cool. There were no hard feelings."