Josh Kelley Refuses to See Wife Katherine Heigl's Kissing Scene
October 5, 2010 (7:00 am) GMT
The actress reveals that her musician husband feels uncomfortable when seeing her making out with her co-star, saying 'He would never come to the set when Josh and had to, like, kiss or make out.'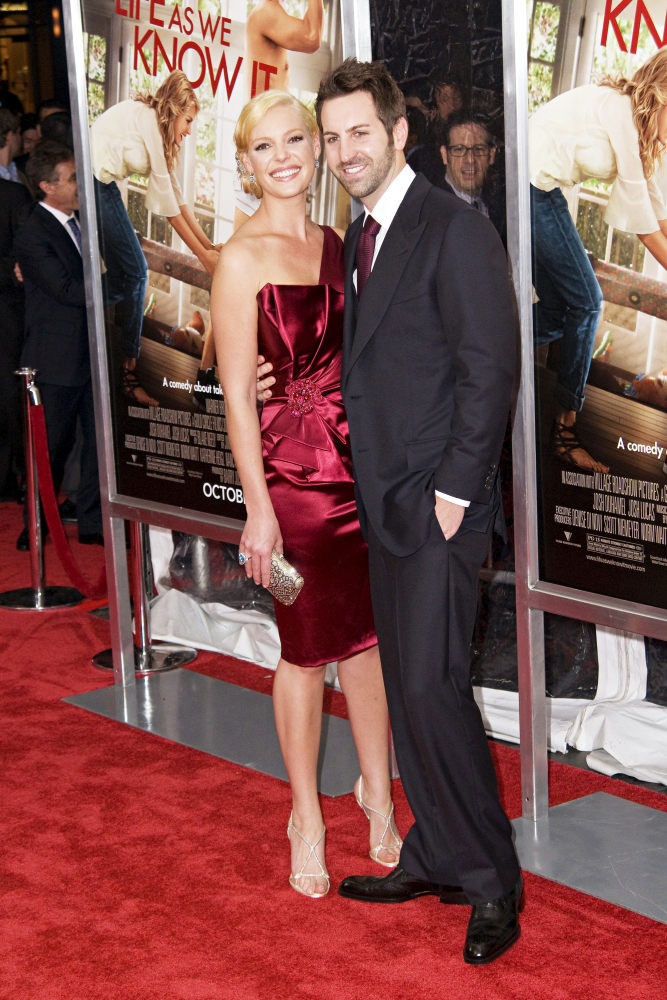 Katherine Heigl's husband Josh Kelley insists on scheduling his visits to the actress' film sets - because he doesn't want to be there when she's filming a kissing or love scene. The "Knocked Up" star claims her musician husband understands the need for his wife to kiss other men - like pal Josh Duhamel - in films, but he'd rather not be there to watch.

She tells Parade magazine, "He would never come to the set when ('Life as We Know It' co-star) Josh and had to, like, kiss or make out. It does make him uncomfortable because he's not an actor, he's a musician."

"He always says to me, 'How would you feel if I had to make out with some girl in a video?' And I'm like, 'If you have to do it, you have to do it. But I wouldn't want you to come home and tell me what a great kisser she is and I should try her technique'."