Michael Douglas Planning World Trip With Family
September 29, 2010 (3:18 am) GMT
He and wife Catherine Zeta-Jones have talked about taking their young sons for a long vacation to mark the end of his cancer treatment.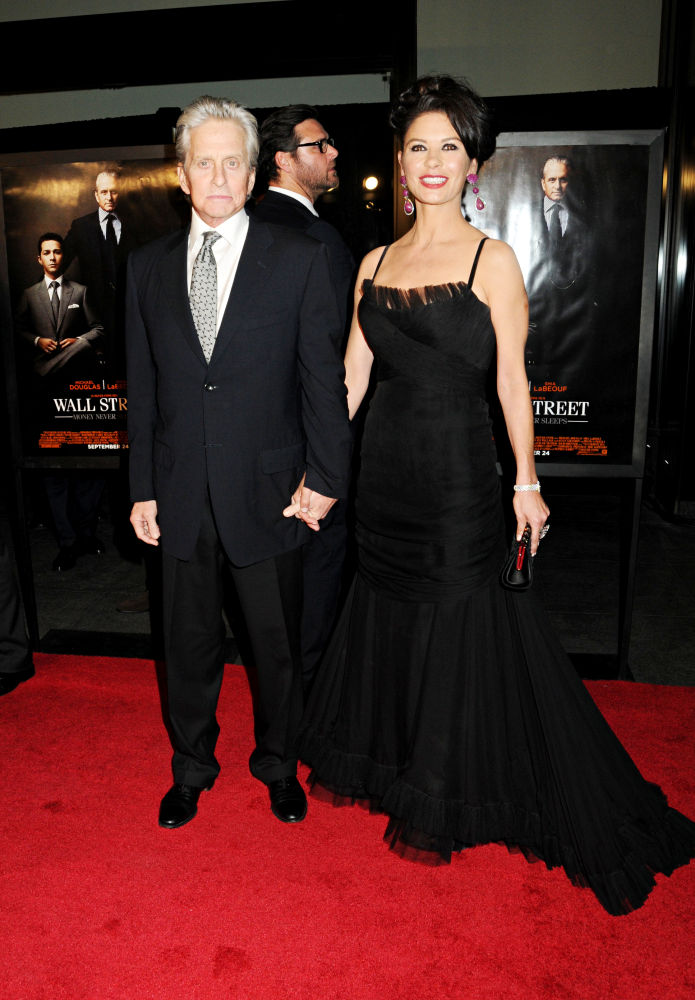 Michael Douglas and his wife Catherine Zeta-Jones are considering taking their kids out of school for a round-the-world family holiday once the actor finishes his cancer treatment. The "Fatal Attraction" star was diagnosed with throat cancer last month and is currently undergoing an intensive course of chemotherapy and radiation treatment as he battles the deadly disease.

But Douglas remains optimistic about his prognosis and is already making plans to mark the end of his treatment - he wants to take his partner and their two children, Dylan, 10, and Carys, seven, on a year-long vacation. He tells Britain's Live magazine, "Catherine and I are talking about taking the kids out of school for a year and trying to go around the world - that would be nice..."

Douglas admits he has a long list of ambitions left to achieve and his cancer battle has made him determined to complete them. He adds, "There are other things I want to do at this stage in life. I would like to finally learn some Spanish. But my focus is my family."