Nicki Minaj Does Not Mind Being Called Bisexual
September 22, 2010 (5:04 am) GMT
Playing coy on her sexuality, the female rapper claims, 'I said I don't have sex with women. I don't have sex with men right now either.'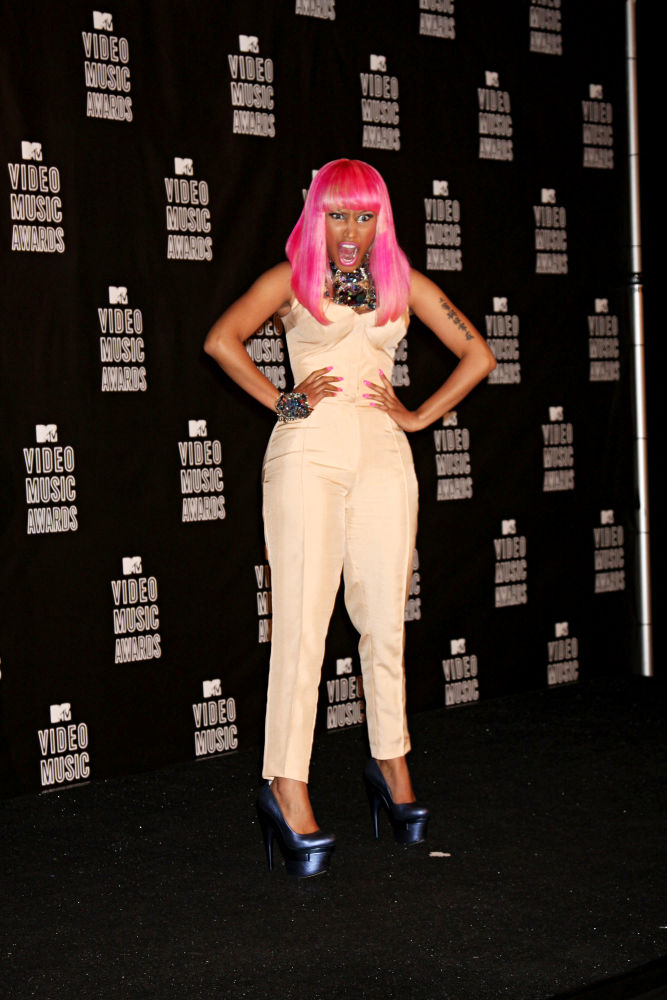 Rapper Nicki Minaj refuses to set the record straight on rumors she's bisexual, insisting she's unfazed by the focus on her personal life. The "Your Love" hitmaker has been dogged by claims she is secretly attracted to both women and men since she emerged as Lil Wayne's sexy rap protege in 2009, and recent jokes about enjoying a threesome with singer Cassie and model/actress Lauren London have only fueled the gossip.

She was recently forced to dismiss reports she had wed labelmate Drake after a prank on Twitter.com spiralled out of control, but she is happy to keep people guessing about her sexual preferences. She tells the upcoming issue of Complex magazine, "Take what you want from it (the bisexual rumours). (In the press) I didn't say (I don't like women). I said I don't have sex with women. I don't have sex with men right now either. If (bisexual is) what they wanna call me, then fine."

And Minaj admits she's enjoying a period of celibacy, "Maybe it's because we don't need that physical stimulation all the time. I can just have a daydream and it does it for me."


More Nicki Minaj News