Michael Pitt Injured on Set of Martin Scorsese's 'Boardwalk Empire'
September 18, 2010 (3:25 am) GMT
But the filmmaker, who saw the actor's bloody hand, still continued the shooting and asked Pitt to re-shoot the clip 15 times.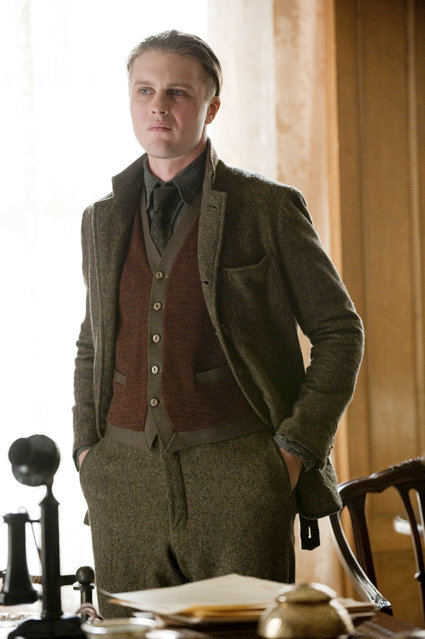 Actor Michael Pitt injured himself so badly on the set of Martin Scorsese's new TV show "Boardwalk Empire" he was left with blood gushing from his hand. But the director refused to give him any sympathy.

The filmmaker turned his attentions to the small screen by bringing 1920s gangland New Jersey to life in the story of America's Prohibition era for the new series. While shooting fight scenes for the HBO show, Pitt accidentally broke a stunt bottle while hitting it over another actor's head and managed to "cut my hand all the way open", reports the New York Daily News.

But when he revealed the deepness of the wound, Scorsese simply remarked: "That's great! that's great!" and asked him to re-shoot the clip 15 times. Pitt says, "Scorsese asked, 'How bad (is the wound)?' So I showed him. And he said, 'That's pretty bad. Can you do it again?' "