Estranged Wife Slams Eddie Cibrian and LeAnn Rimes Following Son's Hospital Visit
September 17, 2010 (4:16 am) GMT
Brandi Glanville is fuming because her estranged husband Cibrian and his new lover Rimes were taking their son to hospital without informing her, saying 'All I know is I didn't get a phone call.'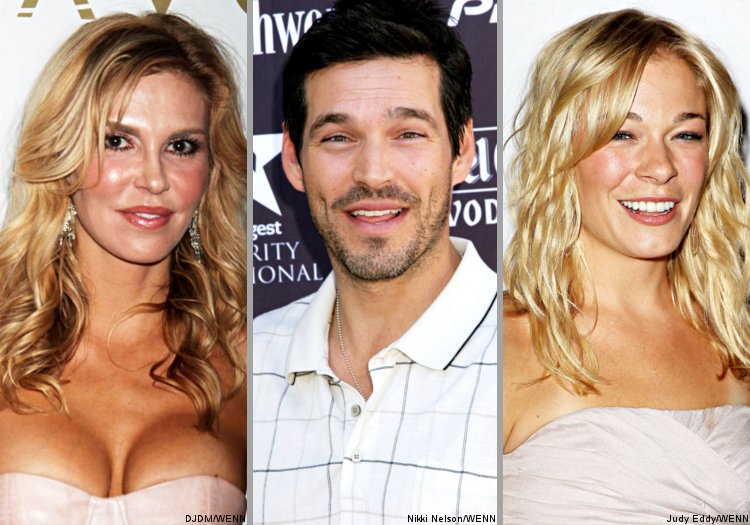 Eddie Cibrian's estranged wife Brandi Glanville has slammed her ex and his new girlfriend LeAnn Rimes for taking their son to hospital without informing her. The country singer has been dating former "CSI: Miami" star Cibrian since 2009, when they came clean about their affair and split from their respective spouses.

Rimes has since been spending time with Cibrian and Glanville's two sons, Mason, seven, and Jake, three. But she has come under fire from Glanville, who was left fuming when she learned through Rimes' Twitter page that Mason had split his chin open and ended up in an emergency room.

She tells E! News, "All I know is I didn't get a phone call. Poor choice. Bad parenting. I don't know how exactly it happened, but Mason told me LeAnn had oil on her hardwood floors and he fell. Eddie didn't bother to call me and I showed up to Mason's soccer game that day only to get a text from Eddie afterward saying Mason wouldn't be playing since he was in the ER all morning."

"I'm the mother of these two boys and if we're going to co-parent, we have to do that together. It's not call me after." But the singer's representative insists Mason's fall was just "a minor slip", adding "Eddie and LeAnn were with him the whole time, and he is all smiles now."