Donald Trump Not Seeking Publicity With Ground Zero Offer
September 15, 2010 (3:53 am) GMT
The property tycoon denies the allegations that he made the offer to raise his own profile, saying 'I don't need to be in the limelight with this.'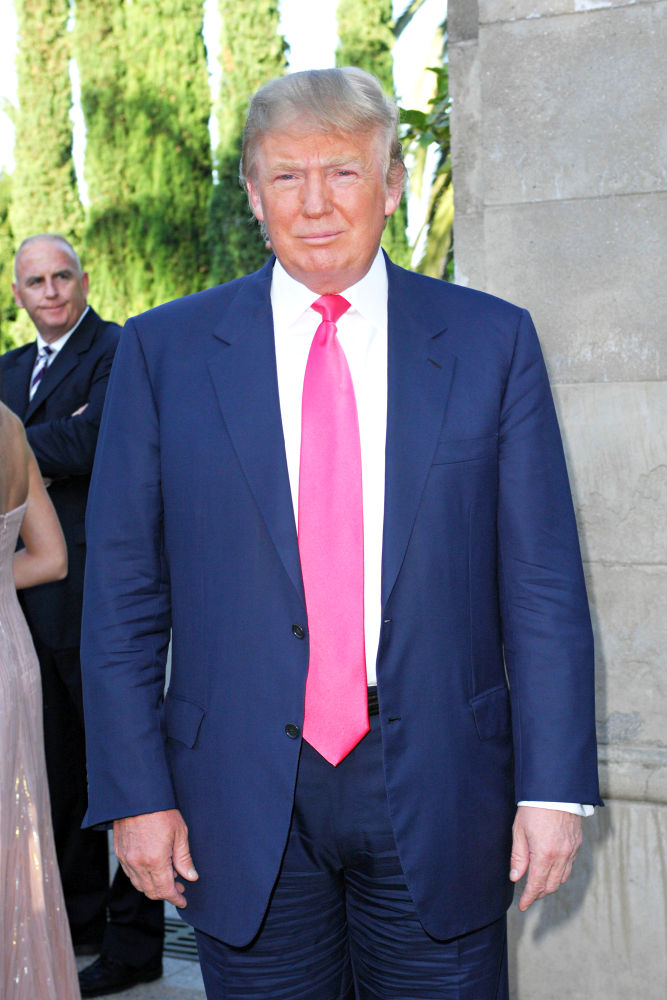 TV star Donald Trump has slammed allegations he offered to buy a section of Ground Zero in New York to garner publicity, insisting he doesn't need "the limelight". The property tycoon made his bid after religious leaders outraged the families of many victims of the 9/11 terrorist attacks by proposing to build a mosque close to the site.

Hundreds of locals protested the plans on Saturday, September 11 - the ninth anniversary of the tragedy - and Trump tried to head off the proposal by offering to buy the location at a 25 per cent mark-up. His bid was rejected and "The Apprentice" host was accused by an attorney representing Hisham Elzanaty, who's part of the investment group, of making the offer to raise his own profile.

Trump tells Larry King, "I don't need to get into the limelight... I have one of the top shows on television. I'm on Thursday nights and I don't need to be in the limelight with this. If anything, they're looking to be in the limelight because they're proposing something that really has caused problems in downtown Manhattan, all over New York, and all over the country. And probably beyond. And it's getting worse and worse."

"I don't know who this attorney is. I did speak to the developer and he's a small timer. Believe me, he's a small timer, and what he's doing is not right."


More Donald Trump News