John Lennon's Last Note Before Death Is Sold
September 13, 2010 (2:44 am) GMT
The legendary musician borrowed a guitar and left the studio's technician a note upon returning it, before he was gunned down.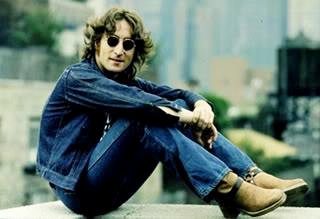 A handwritten note John Lennon penned on the day of his murder has gone on sale for $154,000. The Beatles legend was gunned down outside his home in New York City by Mark Chapman in December 1980.

The day before his death, Lennon had borrowed a guitar string from another band while recording at the Record Plant Studio in the Big Apple. He returned the next day and gave an autograph to one of the studio's sound technicians, writing, "For Karl, who strung me along, thanx, John Lennon, 1980."

Lennon then returned to his home at The Dakota apartment block and was shot at the entrance. His note to the studio worker has now gone up for auction on memorabilia website momentsintime.org, according to New York Post gossip column PageSix.

The sale comes just days after Chapman was denied parole for the sixth time. He's scheduled to appear before the board again in 2012.