Miley Cyrus' Mother Files Request to Change Name
September 8, 2010 (2:24 am) GMT
Following the footsteps of Miley Cyrus who was born with name Destiny Hope, Leticia wants to change her own moniker to Tish.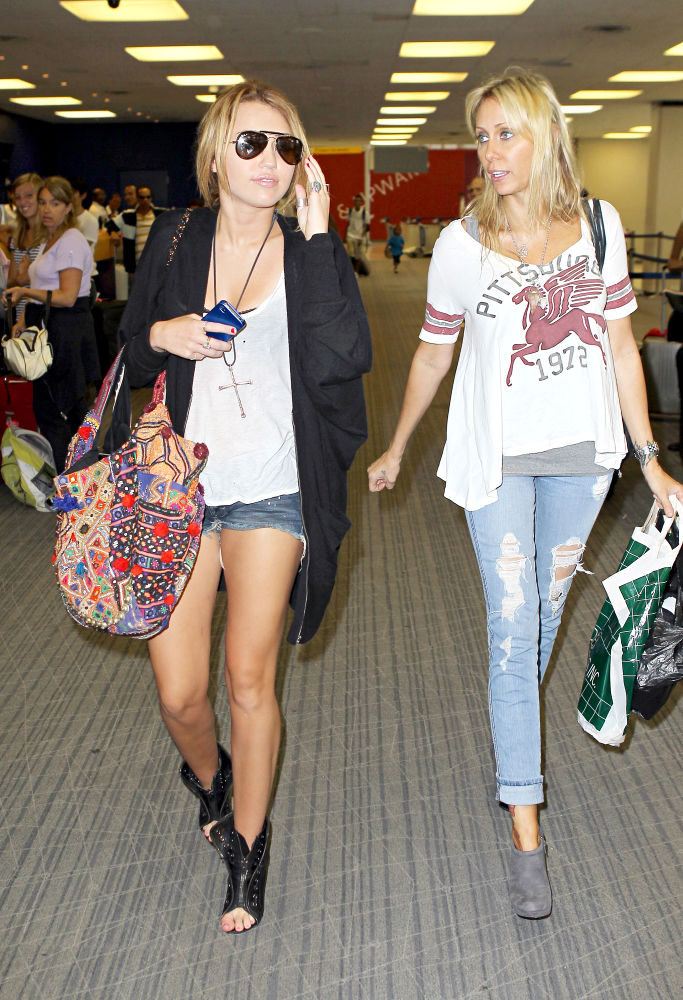 Miley Cyrus' mother has followed in her famous daughter's footsteps - she wants to legally change her name. Cyrus' country singer dad Billy Ray Cyrus and mum Leticia named their daughter Destiny Hope when she was born in 1992.

They quickly dubbed her Smiley due to her cheerful nature, which was later shortened to Miley, and the "Hannah Montana" star officially took on her moniker in 2008. Now her mother is following suit - Leticia has filed to have her name changed legally to her nickname Tish. In the application papers, she insists she has been known by the moniker "for as long as she can remember", according to TMZ.com.

Miley Cyrus is currently filming her new movie "LOL: Laughing Out Loud" in Paris along with Ashley Greene among other stars.


More Miley Cyrus News