Jason Sudeikis on January Jones: We're Dating
September 4, 2010 (6:32 am) GMT
The 'Saturday Night Live' regular has confirmed he and the pretty blonde are an item, adding that he is 'very happy with everything.'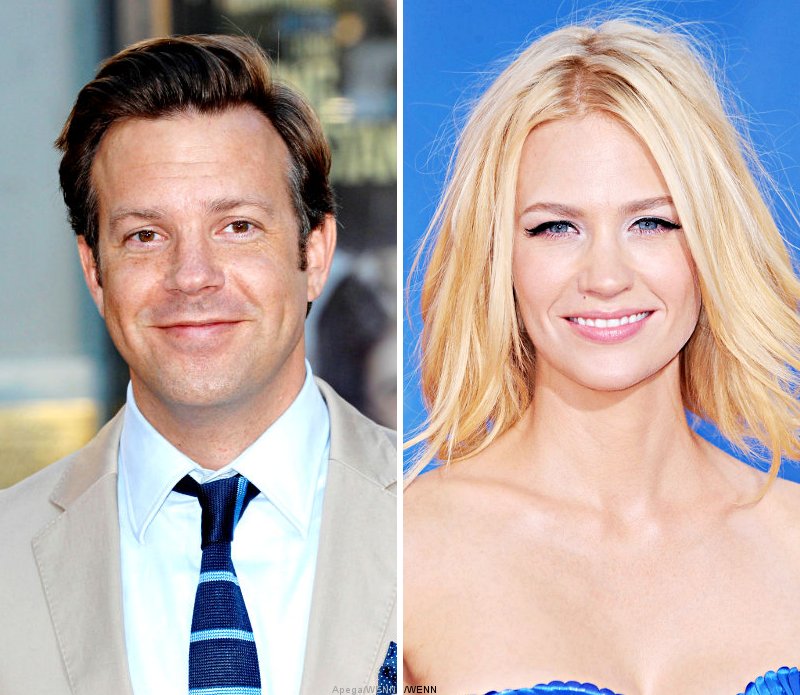 U.S. funnyman Jason Sudeikis has confirmed he's dating "Mad Men" pin-up January Jones, insisting the pretty blonde is a "great" girlfriend. The two 30-somethings have been coy about their relationship and she recently denied his claims that he had seen her naked.

The "Saturday Night Live" regular, who was previously linked romantically to Jennifer Aniston, says, "We're dating, she's great. I'm very happy with everything."

As for breaking Aniston's heart, Sudeikis says, "You know the worst part? Even joking about it gets taken out of context. It's such a weird thing to even speak about. I make what I think is clearly a joke and then some people... I don't know, it's hard. I guess it just proves that not everybody has the same sense of humor as I do. I try not to be too worried about it."