Cee Lo Green Claims His Expletive-Laden Song Is 'Art'
August 31, 2010 (5:14 am) GMT
Defending his track 'F**k You' which drops a lot of 'f**k' word as art, the rapper explains, 'It's an original piece and the edge and alternative is there, and the integrity is intact.'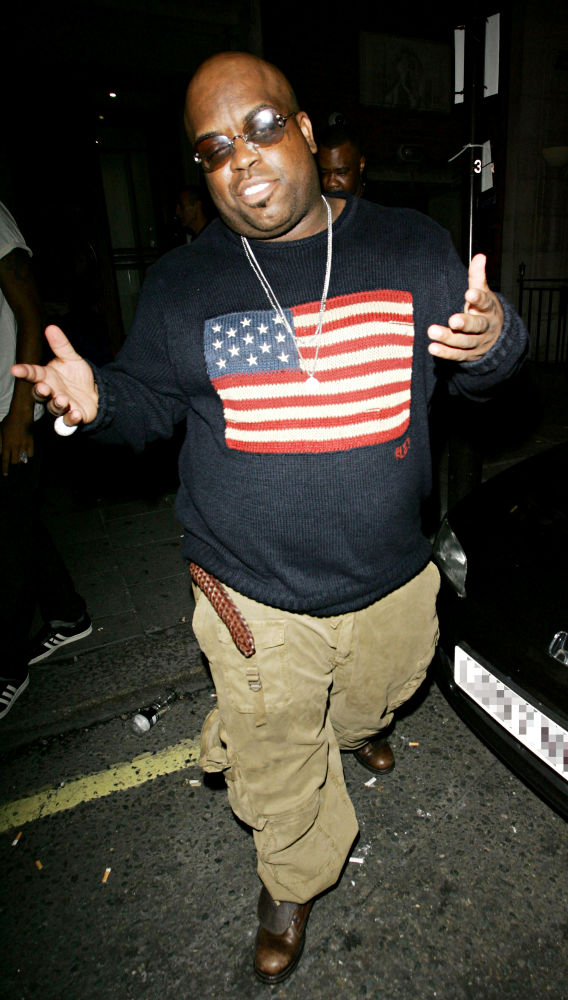 Rapper Cee-Lo aka Cee Lo Green has hit back at critics of his new expletive-laden song about a money-hungry ex, defending the controversial track as a work of art. The "Crazy" hitmaker is under fire for dropping the word "f**k" 16 times in a three-and-a-half-minute track called "F**k You", which has become an internet sensation ahead of its release on his forthcoming album "The Lady Killer".

A spokesperson for America's Parents Television Council has taken aim at the star for setting a bad example for impressionable kids, calling the track "the latest example of an entertainment industry bent on racing to the bottom of the barrel".

But the Goodie Mob star has brushed off the criticism, insisting his lyrics have valid artistic merit. He tells the Associated Press, "What I've tried to accomplish, like, is making art products... so I still believe that (the song) can be classified as art because it's an original piece and the edge and alternative is there, and the integrity is intact."

In the meantime, the rapper has agreed to release a radio-friendly version of the hit, entitled "Forget You", to piggyback on the song's viral success. But he admits revamping the lyrics wasn't his original plan: "It wasn't like we were looking for it to be a radio hit of some sort. It was only until a short time after that we considered doing a clean version just in case."