Dianna Agron Introduces Alex Pettyfer to 'Glee' Family
August 30, 2010 (5:52 am) GMT
Gushing on her co-star's rumored boyfriend, Jayma Mays says, '(Pettyfer) seems lovely... I think our cast is pretty welcoming.'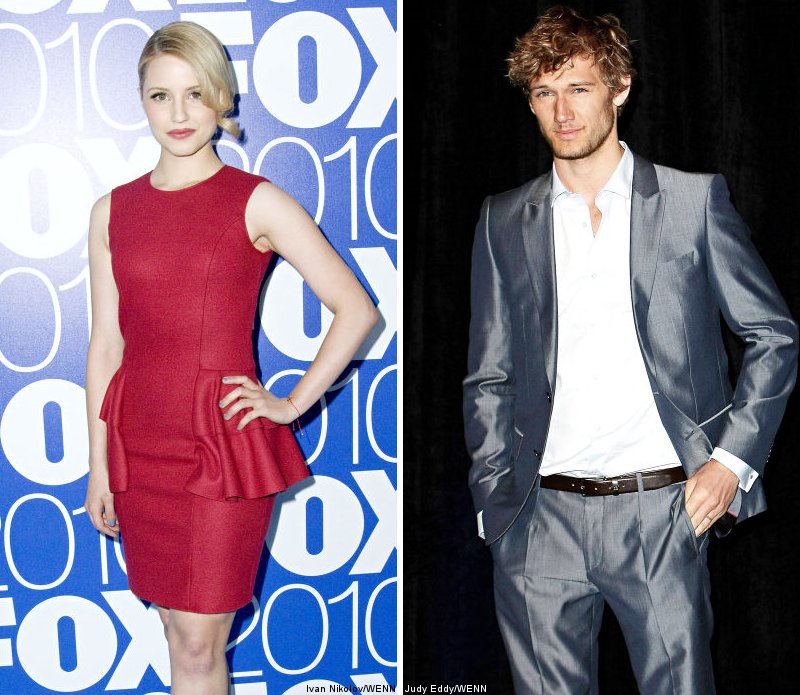 Dianna Agron has found love with British actor Alex Pettyfer - and she's already introduced her new beau to her "Glee" family. The blonde beauty, who plays cheerleader Quinn Fabray on the musical TV series, is said to have met Pettyfer while preparing to shoot their upcoming sci-fi movie, "I Am Number Four".

And their relationship is blooming quickly, according to Agron's co-star Jayma Mays. She tells People.com, "(Alex) came on set, and my husband (British actor Adam Campbell) was there that day, so we introduced the Brit to the Brit. Brits hang tight. That's how they are."

"(Pettyfer) seems lovely. He seems like a really nice guy. He's really cute and she's beautiful. I think our cast is pretty welcoming. And he's nice to look at, so I'm sure all the girls on set will love to have him around."