Noomi Rapace Had Traumatic Final Day of Filming 'Millennium Trilogy'
August 24, 2010 (4:11 am) GMT
The actress admits that she felt violently ill after filming ended, recalling 'I just lay there, for an hour, vomiting. It was like my whole body was throwing up Lisbeth in a way.'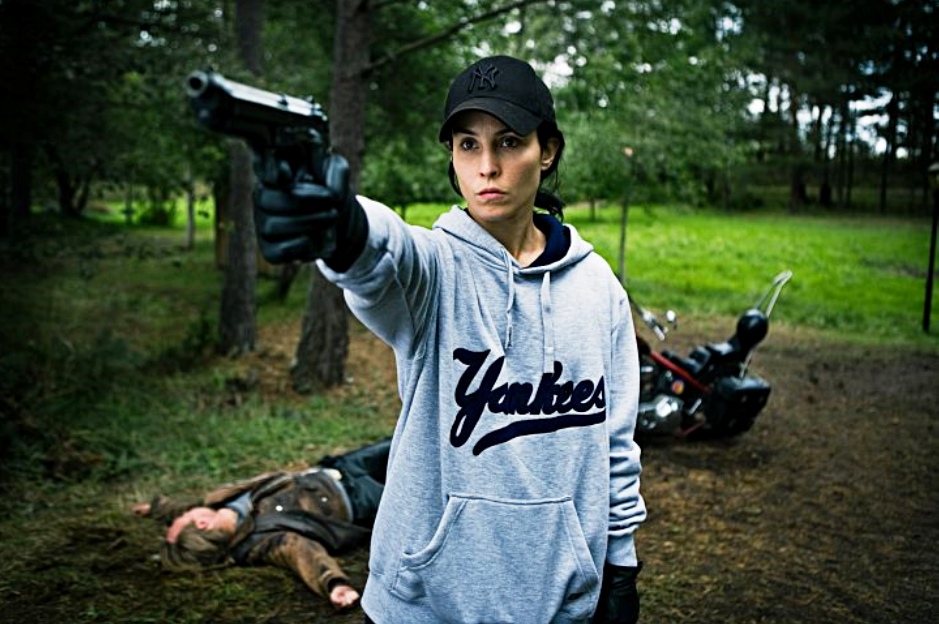 Actress Noomi Rapace was so wrapped up in her role as the female lead in the Swedish movie adaptation of Stieg Larsson's "Millennium Trilogy", she was violently ill after filming ended. Rapace played Lisbeth Salander in all three of the original movies and was so committed to her character - a Goth-punk investigator - that she dropped 14 pounds (6.4 kilograms), shaved her head, pierced her eyebrows and lip, and took up Thai boxing.

And she admits her final day of filming was traumatic, she fell ill and collapsed on the floor of the movie studio's toilets. Rapace recalls, "I was Lisbeth, and she was inside me, for one and a half years. I was totally in her violence, in a way, in those days. I couldn't stand. I just lay there, for an hour, vomiting. It was like my whole body was throwing up Lisbeth in a way."

Her final day of filming "Millennium Trilogy" aside, Noomi Rapace reveals she turned to alcohol as a troubled teen - in a bid to prove she was capable of drinking as much as adult men. She recalls, "I was always drunk. I hated the way that girls were supposed to be and supposed to behave. So at 13 and 14, I thought, 'OK, I'm a girl, but I can drink like a man. Only faster and harder'."

"But by the time I was 15, I had to go to the doctor, because I was so completely messed up. He asked me how much I drank, and when I told him that it was roughly a bottle of whisky a night, he said, 'Oh my God - you have to stop! Now!' "