KISS' Paul Stanley Hopes Guitarist Son Won't Follow In His Footsteps
August 12, 2010 (6:31 am) GMT
Although admitting that he will 'never be as good a guitarist' as his son Evan, Stanley wants his kids 'follow their own dreams because living in the shadow of a famous father is a tough job.'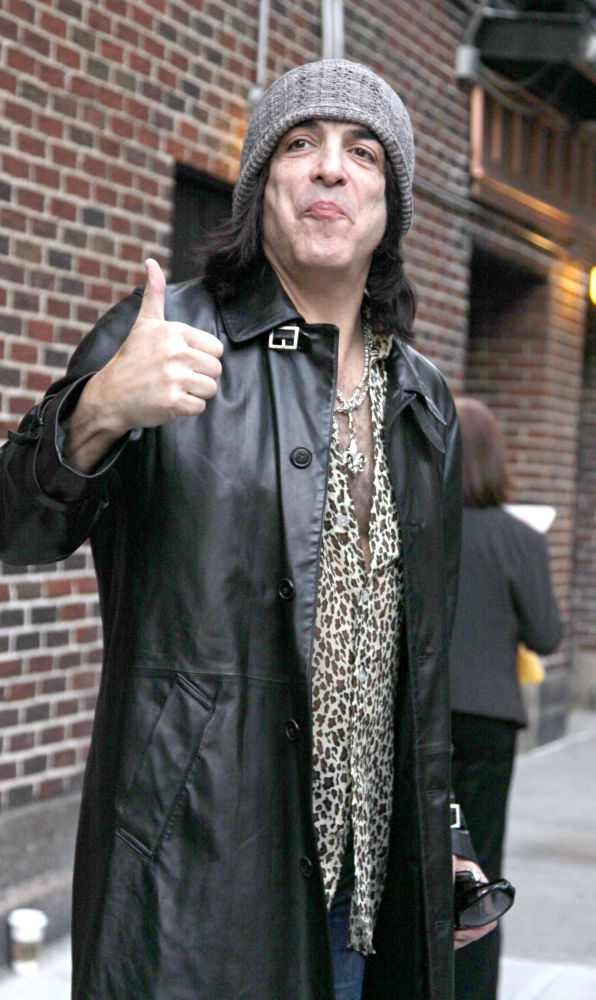 KISS frontman Paul Stanley has warned his guitarist son against following in his footsteps, because he wants the teen to "find his own path". Stanley admits he'll "never be as good a guitarist" as 16-year-old Evan, his son with ex-wife Pamela Bowen.

But, when asked if the teen will ever play a live show with KISS, Stanley replies, "I hope not." The "Rock and Roll All Nite" hitmaker, who is also dad to three-year-old son Colin and one-year-old daughter Sarah with wife Erin Sutton, insists his kids should follow their own dreams because living in the shadow of a famous father is a tough job.

He tells the New York Daily News, "(They should) live by the same philosophy that got me where I am, which is: find your own path. Follow your desires and succeed without any sense of owing anybody any debt of gratitude. Being Frank Sinatra Jr. is a hard cross to bear."