Mickey Rourke Nearly Shot Man During His Time as Debt Collector
August 7, 2010 (7:10 am) GMT
The tough guy might end up in jail for being so reckless with his gun, saying 'I was a little nervous and he was a real prick. I was twirling it in front of him and it went off so he paid up.'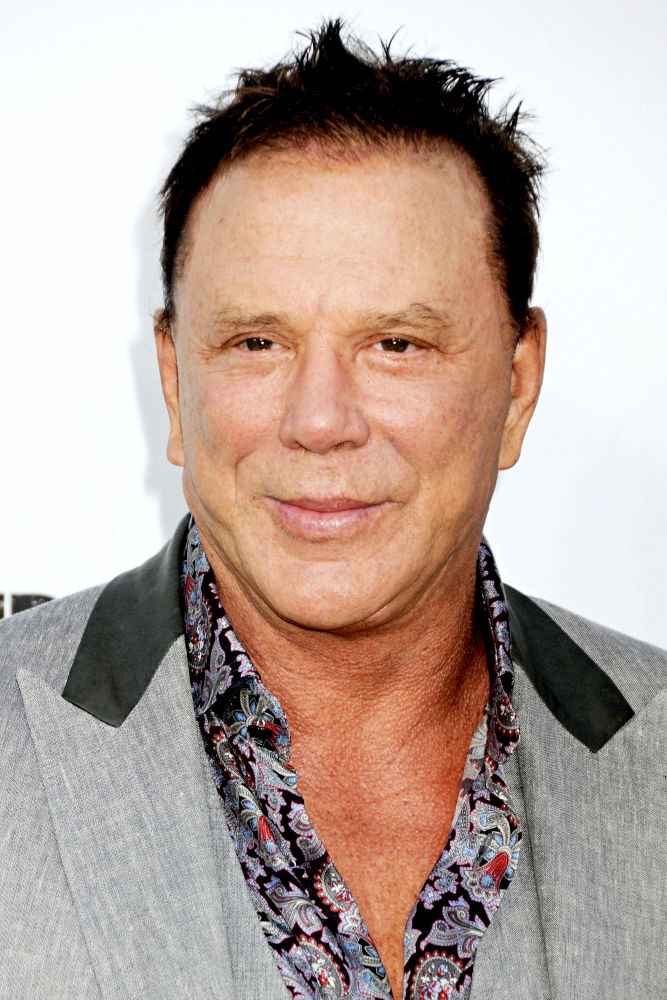 Hollywood tough guy Mickey Rourke nearly shot a man during his work as a debt collector, when his gun misfired during a heated exchange with a delinquent borrower. Before he found fame, "The Wrestler" star agreed to collect money for a man he will only refer to as "Uncle so-and-so" in his native New York, because he thought the job was "gangster".

But Rourke was so reckless with his gun, one debtor was almost left with a bloody bullet wound. The actor explains, "He (former boss) says he's got one guy who's a real prick who owed him a lot of money and didn't pay it... I had a new thing (gun) that I was carrying around and I wasn't real good with it."

"I went down to talk to him and I was a little nervous and he was a real prick. I was twirling it in front of him and it went off so he paid up. So Uncle so-and-so, he thought I was doing good, but it was an accident."

And the incident wasn't the only dangerous situation Rourke found himself in - the star was also enlisted to blow up a gas station, only to get demoted because he wasn't skilled enough to finish the job. He explains, "He (former boss) owned parking lots and this guy wouldn't give him gas."

"So he said, 'I want you to blow up the gas station.' So me and (pal) Little Eddie, we went up to Harlem to try to get some dynamite but we couldn't get enough. So we tried to burn the place down but it was too cold. We just couldn't get it (the fire) started. I got demoted."