Alice Cooper Fears Real Talent Will Be Overlooked on Singing Shows
August 2, 2010 (7:31 am) GMT
During a chat with host Alan Carr, the singer says, 'I keep thinking what would happen if a Bob Dylan shows up or somebody with any individuality? They wouldn't make it past three seconds.'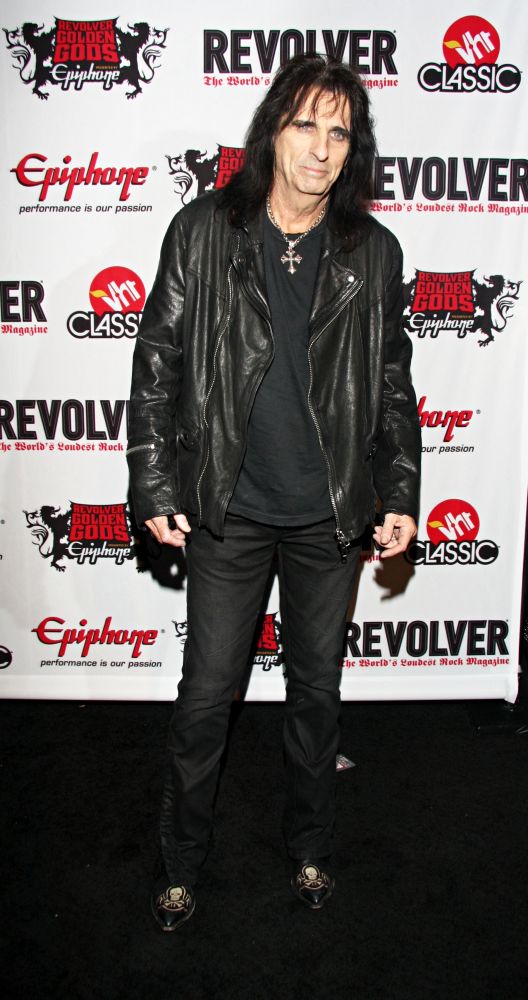 Alice Cooper fears real talent will be overlooked on singing shows such as "American Idol" because artists with "individuality" are often rejected in the early stages of the competition. The rocker performed on the finale of the hit U.S. TV show in May, but the star admits the process singing wannabes go through on the series can be a little too selective.

He tells British chat show host Alan Carr, "To have Alice Cooper on the 'American Idol' finale... we were the only rock 'n' roll that night. I keep thinking what would happen if a Bob Dylan shows up or somebody with any individuality? They wouldn't make it past three seconds."

On another news, Alice Cooper recently announced his special London Shows. According to Metal Hammer, Cooper will play two special shows on October 31 and November 1 at the Camden Roundhouse in London, England.