Drummer Jody Stephens: It Wouldn't Have Been Big Star Without Andy Hummel
July 30, 2010 (7:00 am) GMT
The band's drummer has paid homage to his bandmate, who died in early July after a two-year battle with cancer, believing he 'was such an integral part of what Big Star was.'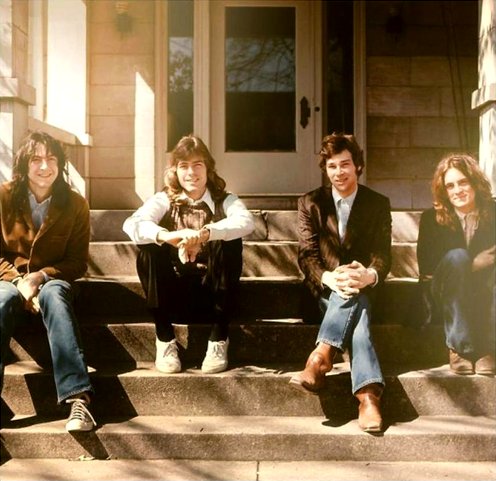 Big Star's drummer Jody Stephens has paid tribute to his former bandmate Andy Hummel, crediting his late pal as the key to the rockers' success. Hummel, an original member of the band, died in early July after a two-year battle with cancer.

His passing was the second major tragedy to hit the 1970s group, coming just four months after Big Star leader Alex Chilton died. Stephens is the last surviving member of the original Big Star line-up following the death of singer/guitarist Chris Bell in 1978.

And he is adamant the rockers' music would not have been as popular with fans if Hummel had not added his special touch to certain key tracks in their discography. Stephens tells Rolling Stone, "He was really proud of it (Big Star). He had to be proud of it, because he was such an integral part of what Big Star was."

"To begin with, the nucleus of the band was Chris, Andy and myself. Alex joined the three of us, but it was already getting started. You can have one or two pretty remarkable people in a band, like Chris and Alex. They can be painting a particular picture, or painting several pictures."

"But as you introduce another artist to the painting, that person can pull it toward a different perspective, to make it even more special, like in 'Life Is White', where Andy plays the pump organ. He would come up with these interesting chords and textures."

"It's such a romantic song, for one thing. But sonically, it's different from what had gone before it on the album. It wouldn't have been Big Star without Andy."