Rachel Weisz Solves Coyotes Problem With Son's Pee
July 29, 2010 (6:46 am) GMT
The actress shares how she keeps coyotes from her chicken coop, saying 'My son has taken on this task and he is peeing his way around this fence.'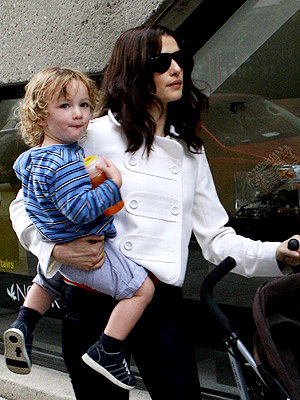 Actress Rachel Weisz has an unusual way of keeping coyotes from her chicken coop at her family's country home - she's enlisted her young son Henry to urinate around its fence. The "Mummy" star keeps a coop of nine hens and one rooster at the upstate New York home she shares with director fiance Darren Aronofsky.

And she admits the couple's four-year-old son is having a lot of fun making sure the fowls are kept safe. She says, "He plays with the chickens, he catches them. Apparently if human beings urinate around the perimeter of the chicken coop it keeps the coyotes at bay."

"Apparently they don't like human urine. So my son has taken on this task and he is peeing his way around this fence. He's serious. He drinks a lot and he saves his pee for the chicken coop."