Manager Claims Ol' Dirty Bastard's Widow Sells Final Album Rights for 'Peanuts'
July 12, 2010 (7:18 am) GMT
Jarred Weisfeld believes 'A Son Unique' from the late singer is worth much more than the number got by Icelene Jones who secretly signed away ownership of the project.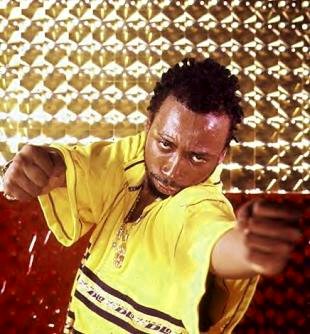 The manager of the late Ol' Dirty Bastard has taken aim at the rapper's widow for allegedly selling the rights to his last-ever album for a pittance, potentially missing out on millions of dollars in revenue for his estate. The Wu-Tang Clan star, real name Russell Tyrone Jones, left behind a number of previously-unheard tracks when he died from an accidental drug overdose in 2004.

The songs were collated for his first posthumous release, "Message to the Other Side", in 2009, while the remaining tunes appear on the forthcoming "A Son Unique" CD. But Jones' former manager, Jarred Weisfeld, claims Icelene Jones has secretly signed away ownership of the project and spent the estimated $10,000 (6,700 pound sterling) proceeds herself - instead of splitting the cash with the rapper's survivors, including his mother Cherry Jones and the four other women he fathered children with.

Weisfeld is convinced the rights to "A Son Unique" is worth much more and could have generated huge profits for Jones' family. He tells the New York Post, "She sold out for peanuts."

Weisfeld has been locked in a long and bitter legal battle with Jones' family for a share of the hip-hop star's remaining fortune and the case, at Brooklyn Surrogate Court in New York, is still ongoing. "A Son Unique" has not been given a specific release date and it has yet to be revealed who now owns the rights to the music.