Sinitta Sparks Feud With Simon Cowell for Launching Unofficial 'X Factor' Audition
July 5, 2010 (2:57 am) GMT
'I am in trouble with Simon and The X Factor and I may have lost my job over this,' the British singer admits before adding 'Maybe I better leave the country.'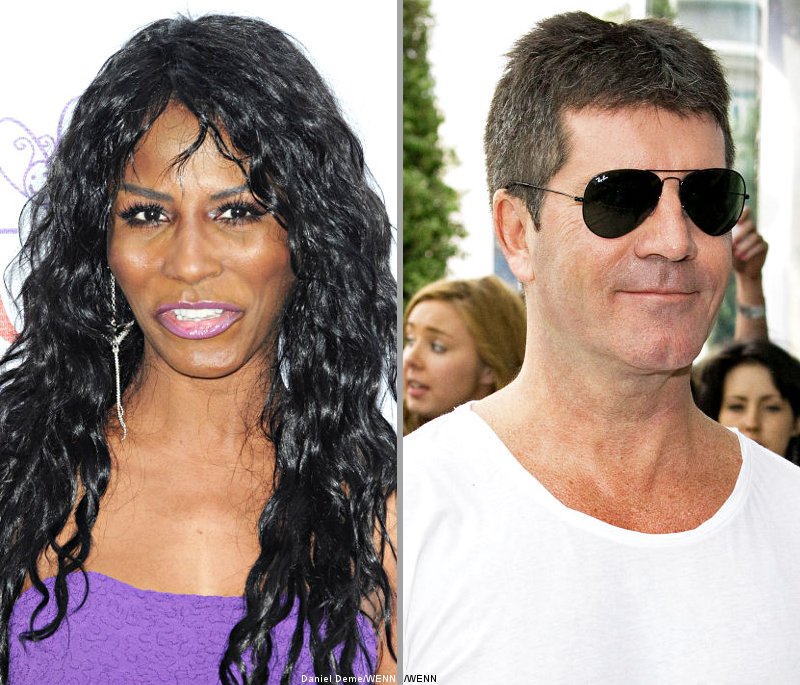 British singer Sinitta is in big trouble with her best pal Simon Cowell after she launched an unofficial hunt for contestants for the upcoming season of his U.K. talent show "The X Factor". The "So Macho" star, who has been friends with the music mogul since they dated in the 1980s, is one of the star's aides on the hit British show - helping Cowell to choose the final few hopefuls he wants to mentor.

But the singer stepped out of line when she launched a website urging wannabes to audition for the show online, promising them that they had a chance of appearing in the next season - despite not singing in front of the judges. Bosses at "The X Factor", including Cowell, were reportedly left fuming at the campaign, and Sinitta admits she could lose her job due to her enthusiasm.

She tells Britain's Daily Star, "I am in trouble with Simon and The X Factor and I may have lost my job over this. It's really sad - I was only trying to help out. A little while back I mentioned to Simon that we should throw the net wider and get people to audition online. Simon told me it sounded like a great idea but I don't think he actually expected me to go right ahead and do it. Simon's not happy. Maybe I better leave the country."

A spokesperson for the show confirms Sinitta's website was not sanctioned by bosses: "It has absolutely nothing to do with The X Factor."