Former Village People Star Settles Copyright Dispute With Greeting Cards Firm
July 1, 2010 (9:10 am) GMT
After suing Hallmark over imitation sound cards featuring songs he wrote, Victor Willis' publicist reveals that the star is 'happy to see the lawsuit resolved satisfactorily.'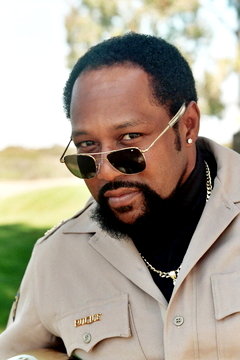 Former Village People star Victor Willis has settled his copyright dispute with the bosses of greeting cards firm Hallmark for an undisclosed fee. The singer sued the company over imitation sound cards featuring songs he wrote, "Y.M.C.A." and "Macho Man", and performed by a sound-alike.

Hallmark officials initially denied any wrongdoing after he sued for unauthorized use of his voice and image. Willis' publicist Linda Smith tells WENN, "The terms of the settlement are confidential. Victor is a very private person and therefore happy to see the lawsuit resolved satisfactorily."

In 2009, Willis settled a lawsuit against the organizers of a college football half-time concert, which featured an offshoot of the Village People. He insisted a group using the band's name had no right to include his image while performing under the moniker at the 2009 Brut Sun Bowl, which was broadcast across America. Willis has not performed with the Village People since 1984.

Update: Willis, the original singer of the Village People, actually settled a right of publicity suit with the firm over cards featuring a sound-alike hired to imitate the singer's distinctive voice.