Keith Richards Got His Guitar in 'Best Place With the Best Seat'
June 28, 2010 (8:46 am) GMT
Richards' then-girlfriend, Anita Pallenberg, reveals that the rocker treated his musical instrument better than people during their recording time at his chateau home in France.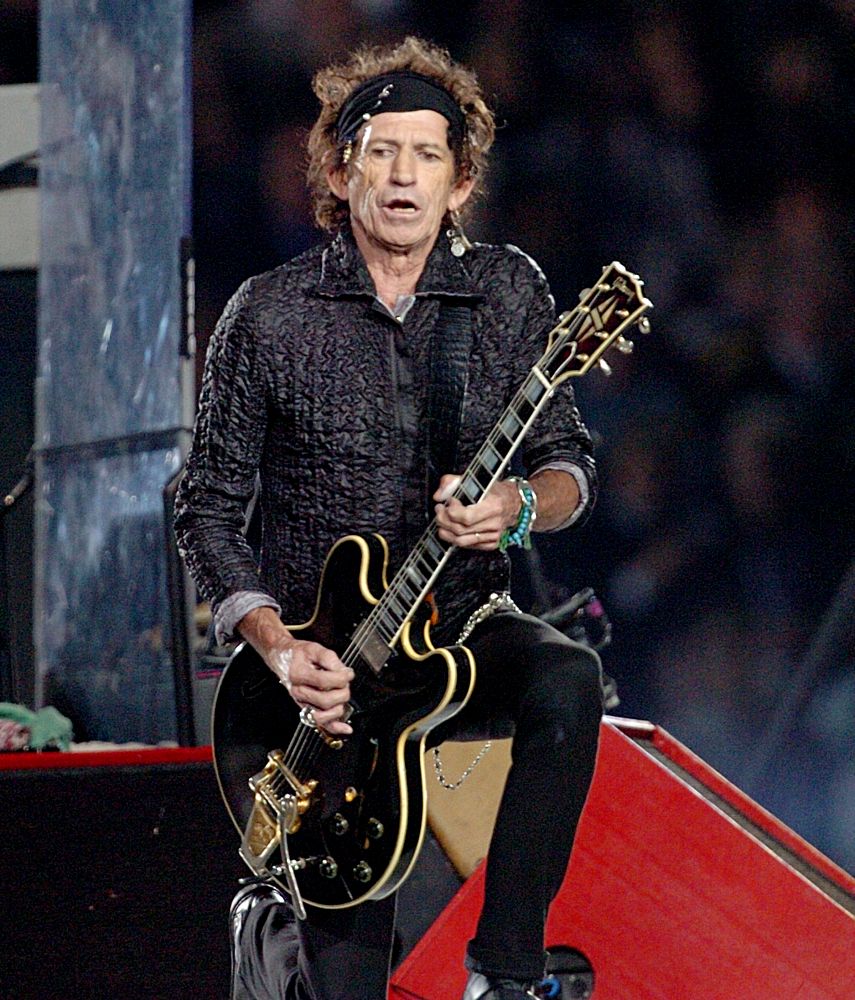 Keith Richards looked after his guitars better than people while he was recording The Rolling Stones' landmark "Exile on Main Street" album at his chateau home in France - the instruments occupied every chair in the sprawling home. The rocker's then-girlfriend, Anita Pallenberg, still has fond memories of the decadent Nellcote home Richards turned into a recording studio and party mecca in the early 1970s.

But it wasn't well decorated and no one had anywhere to sit. She recalls, "The whole house was majestic, very big and decaying. There was no furniture. I remember bringing home some rugs and in all the photographs you see them. We lived in that rock 'n' roll hippie style; on the floor basically."

"Everybody was shocked to see how such a beautiful place could have all these toys on the floor and the best places were for the guitars. All the nice couches had the guitars on them! You always had to sit somewhere else. Keith does that. He's always got the guitar in the best place with the best seat!"