Rocker Vinnie Paul Has Written New Cookbook
June 17, 2010 (8:29 am) GMT
The former Pantera and Damageplan rocker will share tips and advice about how to perfect simple dishes in his new cookbook entitled 'Drumming Up an Appetite With Vinnie Paul.'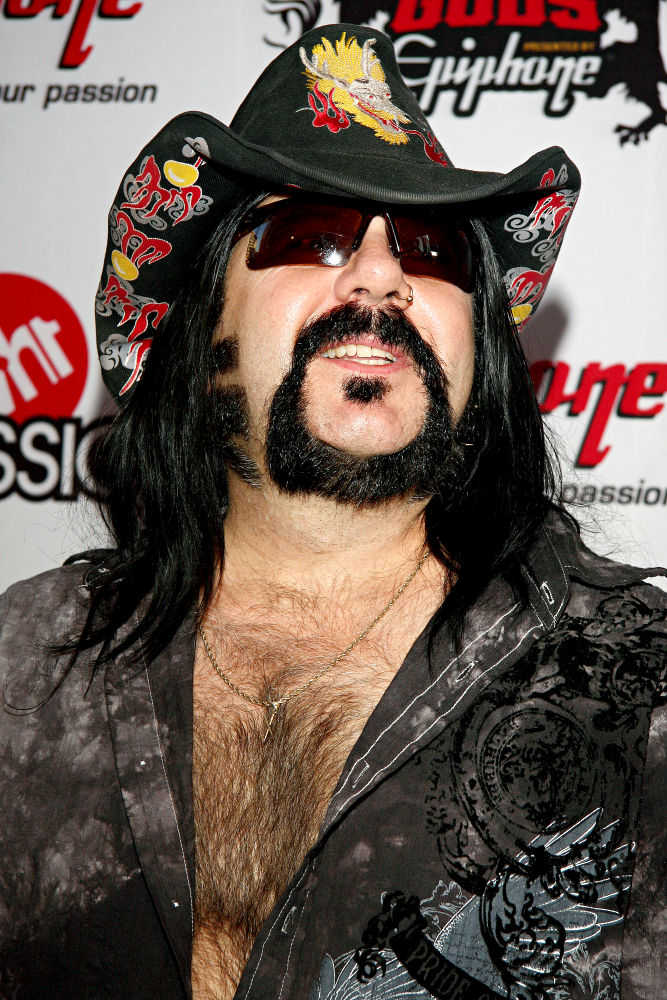 Former Pantera and Damageplan rocker Vinnie Paul has written a new cookbook. The heavy metal drummer will share his favorite recipes with fans in "Drumming Up an Appetite With Vinnie Paul". The proud Texan boasts the book will be packed with tips and advice about how to perfect simple dishes from his home state.

He says, "I love cooking fajitas and it's not a difficult thing to do, but a lot of people burn the chicken." And he'll even reveal all about his favorite dish. He tells LimeWire Music Blog, "I take fresh jalapenos (peppers), put cream cheese on them, maybe a little fajita seasoning, cheddar cheese on top and the key ingredient, which I learned in Australia, is barbecue sauce."

"Don't put hot sauce on it, just a little barbecue sauce on them. Put them on the grill." Paul was encouraged to do more with his culinary skills by friends who regularly attend his parties.