Ex-Wife Ordered to Stop Removing Property From Home She Shared With Gary Coleman
June 10, 2010 (3:01 am) GMT
Coleman's estate executor, Dion Mial, filed legal paper which read, '(Price) has been removing personal property from (Coleman's) home which has not been inventoried or accounted for.'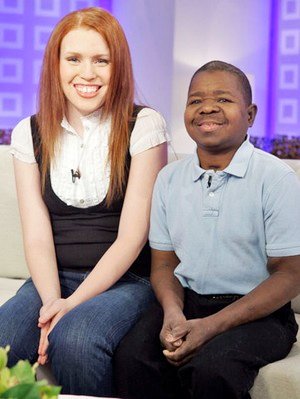 Gary Coleman's ex-wife Shannon Price has been ordered to stop removing property from the home she shared with the late star, after a complaint from the executor of the actor's estate. The "Diff'rent Strokes" star passed away on May 28 after suffering a brain haemorrhage, and his will, filed at 4th District Court in Provo, Utah on Tuesday, June 8, named his former manager Dion Mial as the executor of his estate.

Along with the will, Mial filed legal papers expressing fears that Price, 24, who divorced Coleman in 2008, had been taking property from the home the former couple shared in Santaquin, Utah. The documents state, "(Price) has been removing personal property from (Coleman's) home which has not been inventoried or accounted for."

Police are said to have intervened on Monday, June 7 after Price's father, William, was seen loading up a truck with possessions from the house, with officers ordering him to unload the property and put the truck back in the garage.

Price's spokeswoman, Sheilia Erickson, confirmed the incident, but insisted her client had done nothing wrong, telling the Salt Lake Tribune, "He (the officer) said the truck was to be unloaded and put back into the garage. They were loading the truck with her arts and crafts, her clothing and her personal belongings, even though Shannon does own the deed to the house."