Tila Tequila Claims One of Her 'Multiple Personalities' Tried to Kill Her
June 8, 2010 (3:29 am) GMT
The reality TV star says she is suffering from multiple personality disorder, adding 'I would NEVER harm myself! EVER!! I'm telling you, this was JANE!'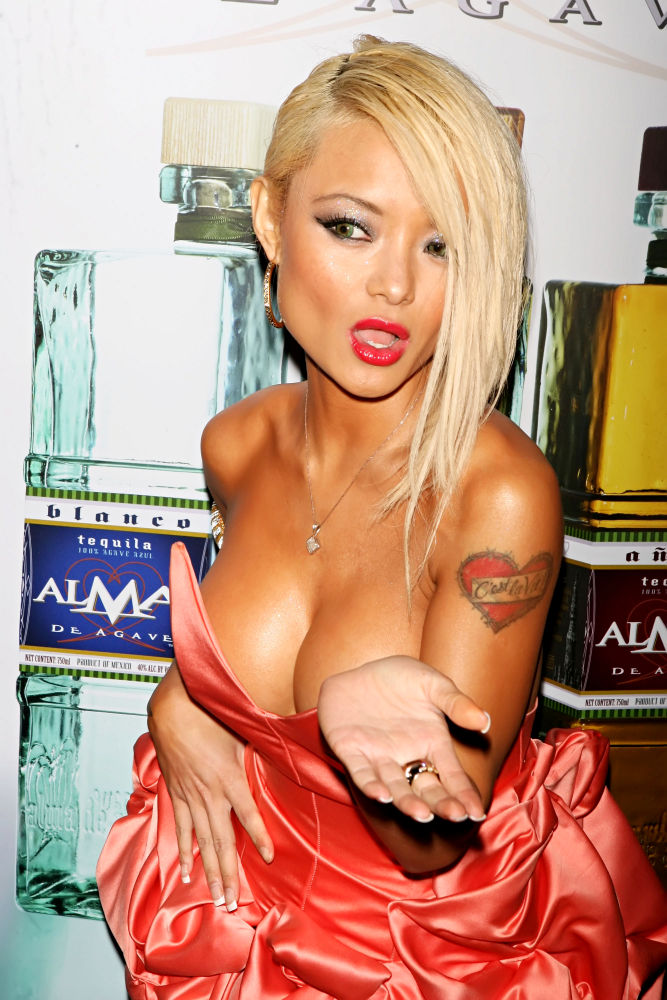 Tila Tequila has shocked fans with a disturbing online rant in which she claims to have "sliced up" her arms and legs with "knives" and insists she is suffering from multiple personality disorder. The reality TV star, who recently admitted she's addicted to prescription pills, posted a series of bizarre messages on her Twitter.com page on Saturday, June 5, alleging one of her "multiple personalities", who she has called Jane, "tried to kill" her.

She writes, "Jane was just here! She tried to kill me!! Blood everywhere! She slit up my entire body with knives! I'm scared blood everywhere! Everything in my room is shattered! I woke up with blood all over! Jane tried to kill me! I just took pics of it, it's really bad! I told u (sic) guys I have multiple personalities."

"I fell asleep and just woke up with blood cuts everywhere! And everything is smashed. I'm telling you!! 4ppl (for people) who have multiple personality disorder or bi-polar, this is the s**t that happens. Jane left. I locked the doors."

Tequila later dismisses speculation from fans she had hurt herself or attempted suicide, adding, "I would NEVER harm myself! EVER!! I'm telling you, this was JANE!... Calm the f**k down! I ain't trying to commit no suicide you dumbf**ks! Whomever said I'm committing suicide! F**k off! Why would I? I got mad $$$ (money) & love!"