Paul Gray's Side Project Hail! Continue With Their Tour Plan
May 27, 2010 (7:08 am) GMT
James Lomenzo has been recruited to replace the Slipknot member for Hail!'s upcoming three-week tour in Europe.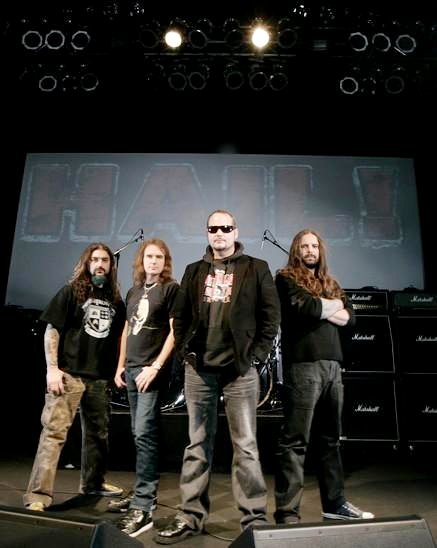 Slipknot star Paul Gray's supergroup side project Hail! are to continue with plans to tour Europe in June following the bass player's death on Monday, May 24. The rocker was preparing for the three-week tour, which begins at the weekend, May 30, when he was found dead in an Iowa hotel room.

Bandmates Tim 'Ripper' Owens, David Ellefson and Andreas Kisser insist the show must go on, and they've drafted in session musician James Lomenzo, who has played with White Lion and Megadeth, to replace the dead star. A statement from Hail! reads, "On Monday we were dealt a devastating blow with Paul's passing two days before our departure. We discussed the situation and unanimously thought that, in the face of this tragedy, we needed to remain strong and push forward because Paul would have vehemently insisted that the show must go on."

"In a desperate situation, we made an emergency call to James Lomenzo and James responded with a Herculean effort, on only one day's notice, to fly to Portugal and rescue the Rock In Rio festival. His immediate and unselfish call to arms single-handedly saved this entire tour."

Lomenzo will perform with Hail! at the Rock In Rio Festival in Lisbon at the weekend, May 30. The band then has dates scheduled in Siberia, Russia, Finland, Estonia and Spain. Meanwhile, former Judas Priest star Owens has issued his own statement about the passing of his bandmate to the Cleveland Scene.

He says, "I played three or four times on stage with Paul and crossed paths a few other times throughout the years. He was always a great guy to be around and a great talent! I was looking forward to doing this Hail! run with Paul on bass. Once again, let's pray for his family and keep them in our thoughts in their time of need."


More Slipknot News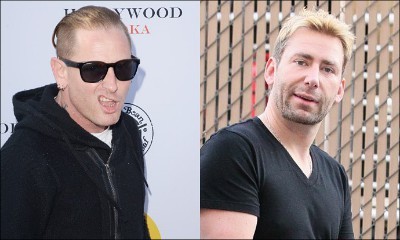 Slipknot's Corey Taylor Says Nickelback's Chad Kroeger Is an 'Idiot' With 'Face Like a Foot'