Bret Michaels 'Just Want to Rock Right Now'
May 25, 2010 (6:16 am) GMT
The singer who just won 'Celebrity Apprentice' has a huge energy to resume his U.S. tour although he suffered from a minor stroke just a few days ago.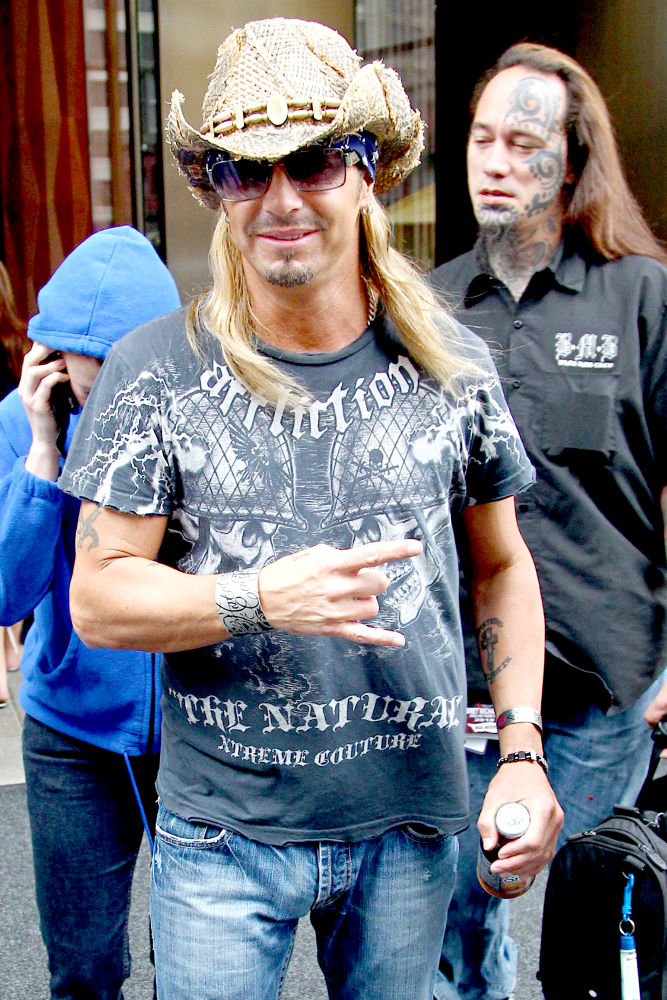 Recovering rocker Bret Michaels is so exhilarated by his win on U.S. reality show "The Celebrity Apprentice", he's determined to return to the road and resume his U.S. tour. The embattled star triumphed on the finale of Donald Trump's TV contest on Sunday, May 23 when he beat actress Holly Robinson Peete, just days after suffering a minor stroke, and overcoming a near-fatal brain haemorrhage.

And Michaels is experiencing such an energy buzz, he's eager to get back to performing. He says, "I'm not 100 per cent yet but I'm one of those guys who have to give it a go... I'm gonna do a show and see how it goes... I'm ready to rock."

The rocker admits his doctors have been urging him to relax and take it easy after his recent medical crises, which also include an emergency appendectomy last month - but the singer doubts he'll be able to stay away from the stage. He tells UsMagazine.com, "I'm going to try (to relax), but my energy is so up right now... I just want to go rock right now."

Michaels' tour plans were thrown into disarray in April when he was hospitalized with bleeding on the brain, shortly after he was forced to undergo emergency surgery on his appendix. He recently announced he would kickstart his comeback at Biloxi, Mississippi's Hard Rock Hotel and Casino on May 28, although the date has yet to be confirmed following his stroke scare last week.