Bret Michaels Planning Concert Comeback
April 29, 2010 (7:37 am) GMT
Some concerts which were postponed due to his hospitalization will be rescheduled and then followed by a June and July tour with Lynyrd Skynyrd.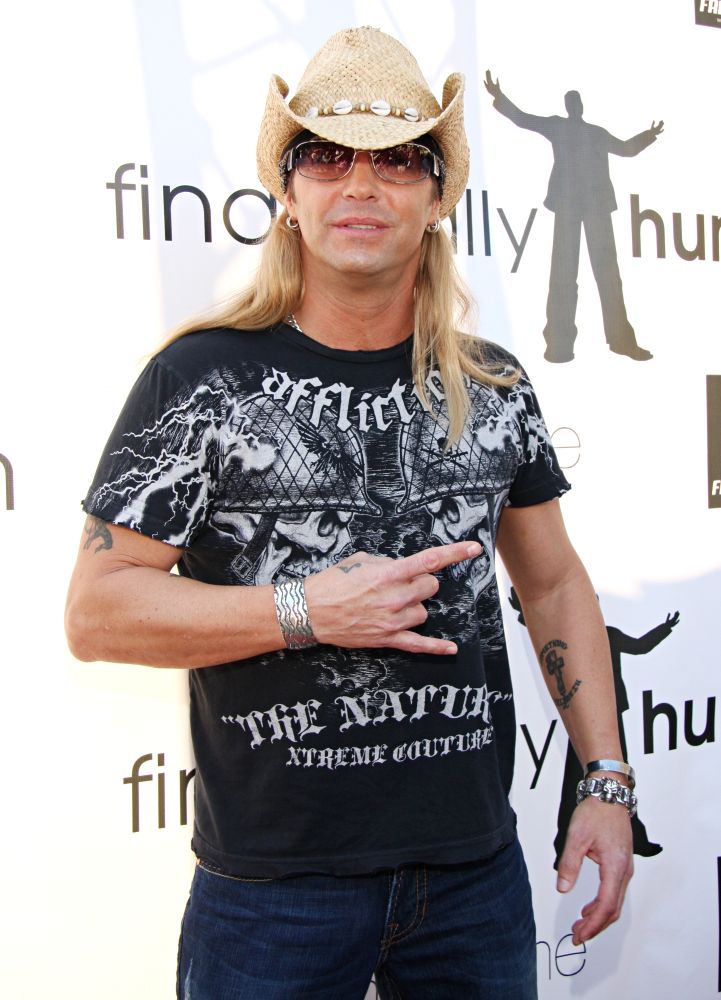 Worried fans of ailing rocker Bret Michaels have been given a big boost - his aides are hopeful he'll be back onstage late next month. The Poison singer is recovering in an Arizona hospital after suffering a brain hemorrhage last week and initial reports suggested he was facing months of rehabilitation.

But there's new hope for concerned fans - shows postponed due to the star's ill health are already being tentatively rescheduled. In a post on his MySpace.com website, a publicist writes, "While Bret is recovering, we obviously have some shows that are being rescheduled. We are working to reschedule dates from now until May 21st."

"At this time we are planning to resume the tour (on) May 26th in Ft. Smith, Arkansas provided there are no further complications or setbacks. We will then continue with all scheduled dates throughout the summer and fall, including the June and July tour with Lynyrd Skynyrd. Look for additional information in the days and weeks to come."