British Star Kerry Katona 'Heartbroken' After House Burglary
April 27, 2010 (10:22 am) GMT
The singer's mother said she 'was in floods of tears' when learning that the burglars destroyed precious memorabilia from her time with Atomic Kitten.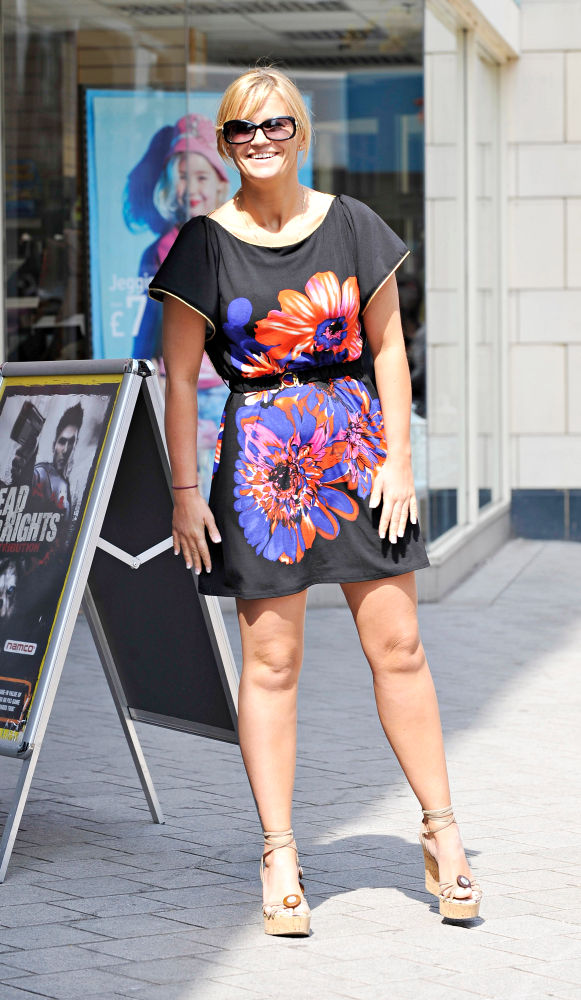 British singer-turned-reality-TV-star Kerry Katona has been left devastated after her home was raided by thieves, who stole keepsakes from her time in now-defunct band Atomic Kitten. The 29 year old moved out of her marital home in Cheshire, England earlier this year after splitting from husband Mark Croft, but kept many of her personal belongings in the property.

And Katona is distraught after the house was targeted by burglars, who stole all the televisions and her daughter Molly's piano. They also destroyed precious memorabilia from her time with Atomic Kitten and keepsakes from her 2004 stint in the Australian jungle for U.K. reality TV show "I'm a Celebrity...Get Me Out of Here!"

Katona's mother Sue tells Britain's Daily Star, "Kerry is absolutely heartbroken. She can't believe someone could do this to her. It's just disgusting. Kerry was in floods of tears when she found out. She was at my house on the phone to her friend and I just heard her start bawling."

"Now the children haven't got a television to watch, and all her memorabilia from when she was in Atomic Kitten and the jungle has been smashed up. She had a lot of things in frames that she really treasured and they were just smashed all over the place."

"The thing that upset her most was the piano. Molly loves sitting there playing on it and writing songs."