Simply Red to Split After Christmas Tour
April 24, 2010 (7:26 am) GMT
Frontman Mick Hucknall said the band will come to an end after 25 years on the music industry when the December tour wraps up.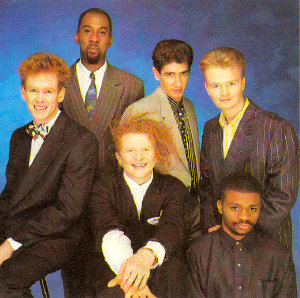 British soul group Simply Red are to split after a farewell pre-Christmas tour. Frontman Mick Hucknall announced plans to break up the band last year and he has decided to say farewell to fans with a string of December dates in the U.K.

In a statement, the "Stars" singer says, "Welcome to the final year of 25 mind-blowing years. What an adventure it has been! We want to share this closing anniversary with all the people who have enjoyed our sound throughout the years. Celebrate it and gently move on to the second half of a musical story. We all hope to see you at a show somewhere soon."

The final dates will begin in Belfast, Northern Ireland on December 8 and conclude with two shows at the London O2 Arena.