New Mom Kelis Returns to Stage Amid Divorce
April 23, 2010 (9:23 am) GMT
The concert in New York on Wednesday night was the first she did in four years where she got into a bitter divorce with Nas and delivered his baby.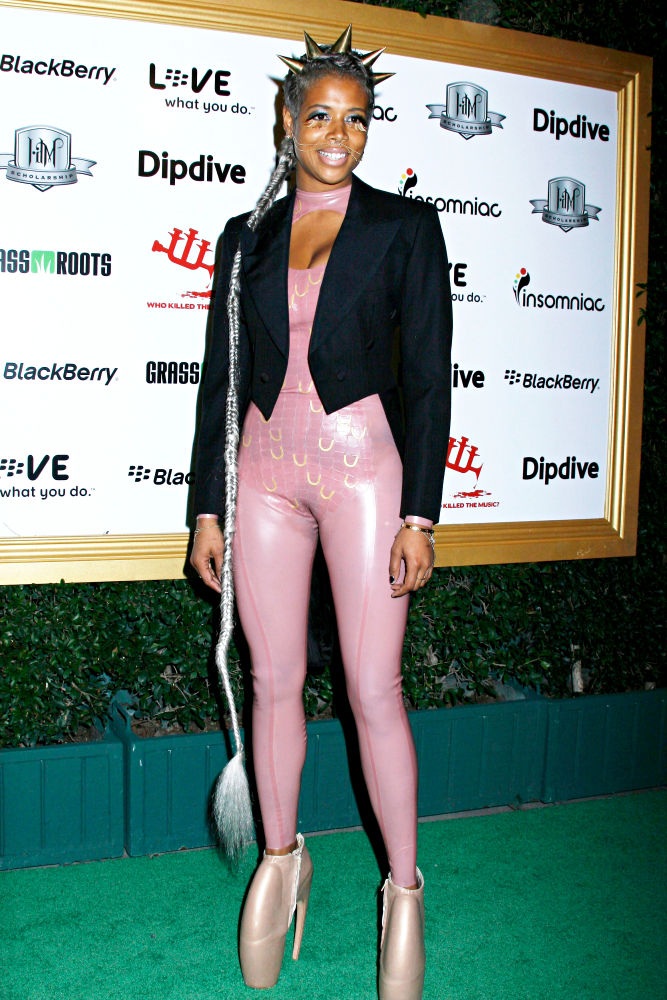 Kelis returned to the stage for the first time since becoming a new mum last year on Wednesday night, April 21 in New York. The colorful R&B star took a break from her bitter divorce battle with estranged husband Nas to hit the stage at Santos Party House in Manhattan - for the first time in four years.

Wearing a figure-hugging white body suit, cape and tiara, the "Milkshake" singer raced through classics and new tunes like "22nd Century", "4th of July" and "Brave", which she wrote after becoming mum to baby Knight. She even threw in a rendition of Madonna's "Holiday".

Kelis recently asked for a speedy from the judges in her divorce case. According to the court documents, Kelis wants the marriage "terminated as soon as possible," reasoning there is no chance of reconciliation. Nas also wanted the same thing, saying "All I want to do is make music and raise my kids. Nothing else matters."

Kelis' new album "Flesh Tone" is due in stores July 6.