Metallica's European Concerts Will Go as Planned Despite Volcano Ash
April 20, 2010 (7:56 am) GMT
The rock band refuse to cancel their concerts and are confirmed to travel across Europe by car or train following the mountain eruption.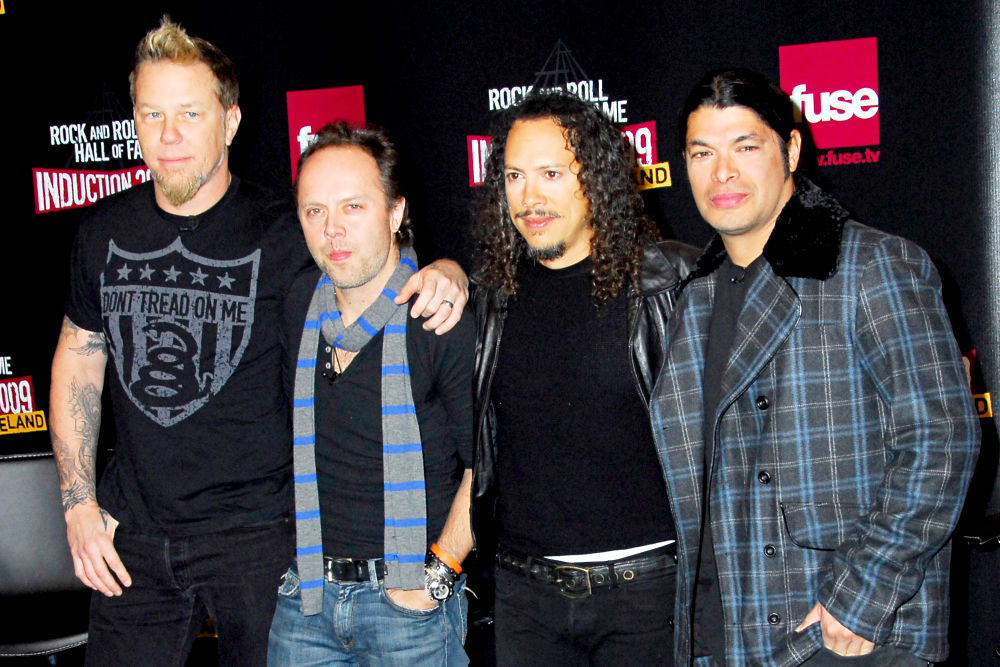 Metallica aren't letting a little volcanic ash wreck their European tour - they've taken to the continent's roads and railways to get to their Lithuanian and Russian shows this week. Last week's eruption of the Eyjafjallajokull volcano in Iceland caused air traffic chaos across Europe as thick clouds of ash prompted the cancellation of 63,000 flights over the weekend.

Many touring stars were forced to cancel concerts or find other means of getting to and from European destinations, and Metallica were among them. But the heavy rockers, who arrived in Oslo, Norway just before the planes were grounded, have informed all promoters that their shows will go on.

Vladimir Zubitskiy, the man behind the band's upcoming two dates at Moscow's Olimpiisky Sports Complex on Saturday and Sunday, April 24 - 25, tells Russian news agency RiaNovosti, "Thank God they managed to fly from America to our continent, and now they are moving either by car or by train, so that they get to Moscow."

Metallica will also play in Vilnius, Lithuania on Tuesday, April 20 and Wednesday, April 21.