Slash Calls Axl Rose 'Phenomenal'
April 6, 2010 (8:12 am) GMT
The former Guns N' Roses' guitarist admits he want to end his feud with ex-bandmate Axl Rose, saying that they will have interesting conversation if 'all that animosity were to pass for a second.'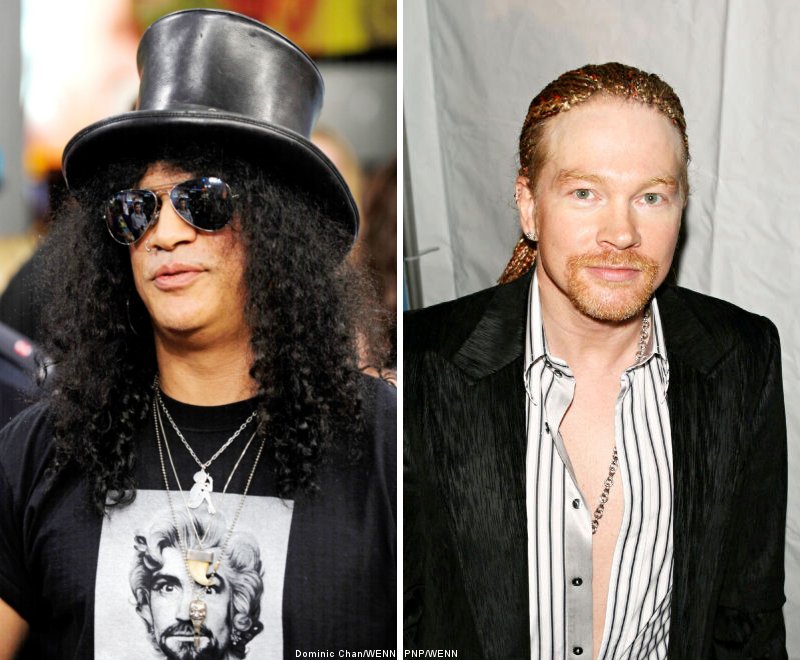 Former Guns N' Roses' guitarist Slash wants to end his decade-long feud with ex-bandmate Axl Rose, insisting the pair could have an "interesting conversation" if they put aside their differences. The top hat-toting rocker famously fell out with the frontman and quit the band in the mid-1990s, and the pair has yet to patch up their friendship over 10 years later.

Slash admits he's let go of his grudge and insists it's up to Rose if the pair ever speaks again. He tells the New York Post, "I'm more standoffish because I know how vehemently he hates me. So that sort of makes me doubt it. But if we ran into each other and all that animosity were to pass for a second, then I'm sure we could have an interesting conversation."

And the guitarist admits he's impressed with Guns N' Roses' comeback album, 2008's "Chinese Democracy". He adds, "It was the perfect Axl record - exactly what I would have expected from the final years of us working together, and seeing where he was headed musically. It's very heavy; sort of a dark, depressing record. He's f**king phenomenal."