Tyler Perry Gave Full Protection to Grieving Janet Jackson on 'Why Did I Get Married' Set
April 3, 2010 (4:09 am) GMT
Beside axing Janet Jackson's rough crying scene, Tyler Perry also changed the ending of his 'Why Did I Get Married Too?' because he knew that it was too much for her who grieves for her brother.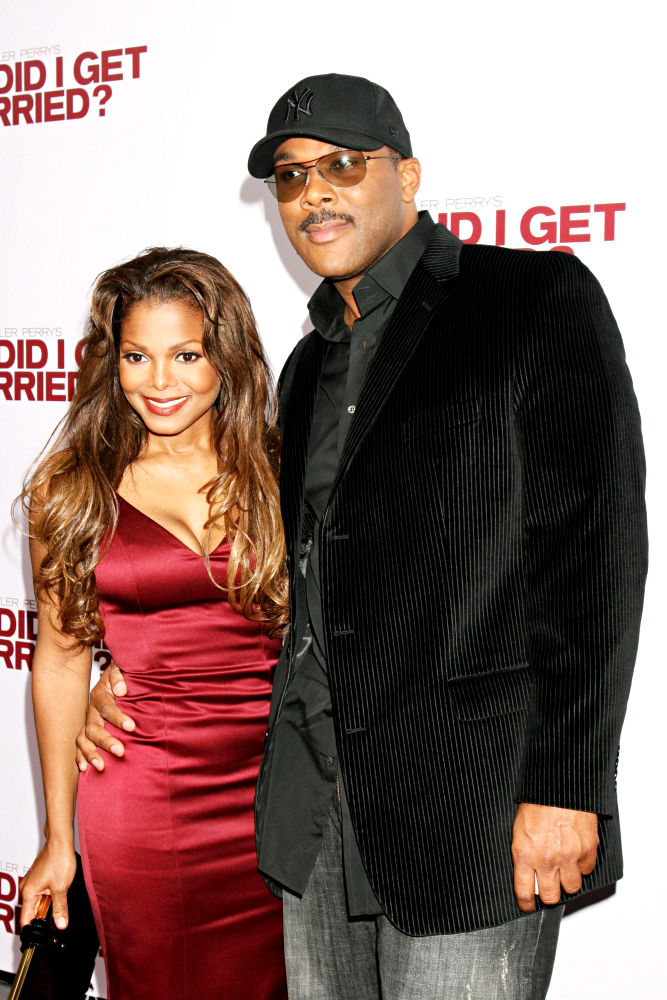 Moviemaker Tyler Perry spent a small fortune on protection for Janet Jackson when she returned to the set of his "Why Did I Get Married Too?" film after her brother Michael Jackson's death - because he didn't want the paparazzi catching her in character.

The singer/actress had to film a series of emotional scenes in the film and her grief helped her performance, but Perry feared the media would be cruel if shots of Jackson in tears leaked to the media. He explains, "There were shots where Janet didn't have any make-up on and she's crying and (there's) snot and everything else... I took them out of the film; they were pretty rough."

"I didn't want the pictures showing up on the cover of some tabloid, saying, 'This is what she's going through' when it was her acting in the film, so I had around-the-clock security." Kind-hearted Perry also changed the ending of the film because he felt sure a funeral scene would be too upsetting for his star.

He adds, "As far as the ending goes... I changed the ending, she did not want me to, because there was something that happened where she had to speak at a funeral and the things that she was going to say, I thought... was too much... I changed it because of that."

Appearing with the actor/director on Friday's, April 2 "The Oprah Winfrey Show" in America, Jackson thanked Perry for his consideration, telling host Oprah Winfrey, "He was so kind... so protective... He was by my side... He stopped production and came down to the service and he was with me the entire time. He spoke to the entire cast and crew to make sure I felt at home, and asked me how I wanted to be treated on set."