Rage Against the Machine Want Susan Boyle Duet to End Feud With Simon Cowell
March 30, 2010 (10:06 am) GMT
Rage Against the Machine have invited Susan Boyle on stage following their U.K. Christmas charts' feud with Simon Cowell, saying 'I really hope there are no hard feelings with Simon.'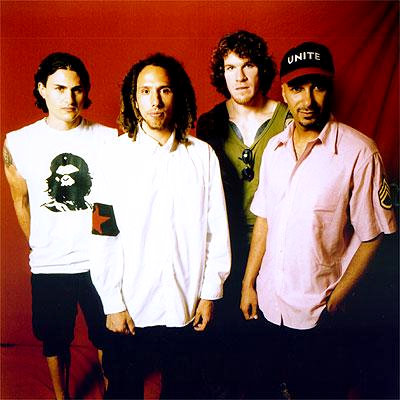 Rockers Rage Against the Machine have reached out to Simon Cowell after their feud over the U.K. Christmas charts in 2009 - they want to perform with his protege Susan Boyle. The California band snatched the coveted top spot from the winner of Cowell's talent show "The X Factor", following an internet campaign to stop a four-year run of reality stars ruling the festive charts.

They infuriated the "American Idol" judge by topping Joe McElderry with the re-release of their 1992 hit "Killing in the Name", and are set to put on a massive free gig in London in June to thank fans for downloading their track. They've invited Boyle, who was discovered on Cowell's "Britain's Got Talent", to sing on stage with them at the concert - in a bid to make peace with the music mogul.

Frontman Zack de la Rocha tells Britain's The Sun, "I really hope there are no hard feelings with Simon. He seemed to think that it was a bullying campaign but the truth is the British people wanted a change. I don't think anybody has heard anything of that Joe guy since Christmas, but we have nothing against him."

"The truth is Simon's shows occasionally produce talent. We love Susan Boyle, she is hot. To show there are no hard feelings we would like her to perform with us on stage this summer. She is a great vocalist and we would love to perform 'Killing in the Name' with her. Everybody knows her in the U.S. and she can add her vocals to anything. It would be an honor for us."