Boy George and George Michael End Their 20-Year Feud
March 15, 2010 (9:37 am) GMT
After having a rift for 20 years, Boy George and George Michael have finally ended their bitter feud as the 'Il Adore' singer reveals, 'We have exchanged emails and things are pretty good between us.'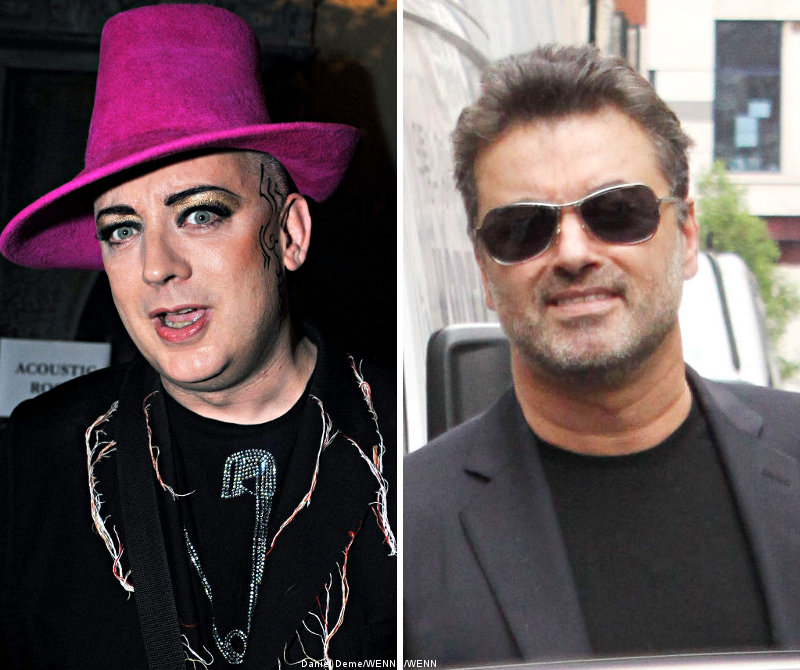 British gay icons Boy George and George Michael have ended their bitter 20-year feud in a string of friendly emails. After years of catty remarks, the pair famously fell out when the "Faith" singer branded the former Culture Club's frontman "homophobic" and called him "such a b**ch".

Boy George had previously hit out at Michael for keeping his sexuality under wraps - the star only came out as gay after he was arrested for propositioning a police officer in a public toilet in 1998. But Boy George insists they have now put their bad feelings behind them.

The 48-year-old singer says, "We have exchanged emails and things are pretty good between us. We've spoken a couple of times and he seems to be doing OK."