Radiohead's Colin Greenwood Pays Last Respect to Mark Linkous
March 9, 2010 (4:51 am) GMT
The Radiohead's bassist has paid homage to Mark Linkous who was found dead on Saturday, March 6, writing 'Mark wrote and played some beautiful music, and we're lucky to have it.'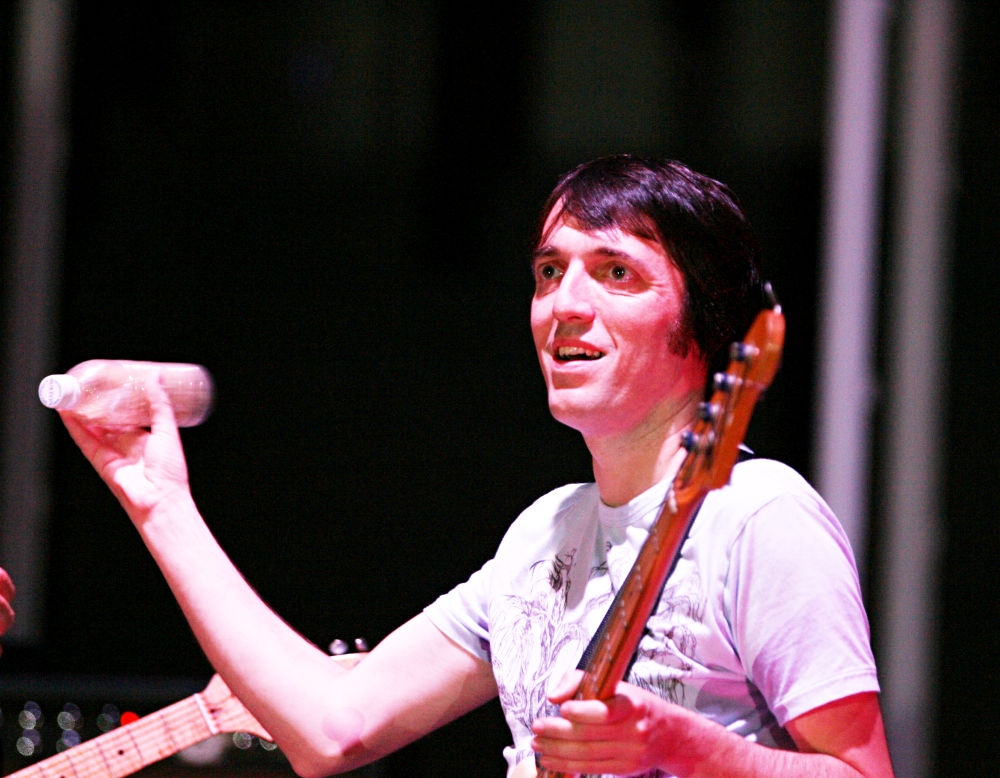 Radiohead's bassist Colin Greenwood has paid tribute to late Sparklehorse's star Mark Linkous - thanking the singer-songwriter for his "beautiful music". 47-year-old Linkous was found dead on Saturday, March 6 in an alleyway outside a friend's home in Knoxville, Tennessee, according to the New York Times.

He had reportedly shot himself in the heart. Greenwood, who befriended Linkous when he toured with Radiohead under his Sparklehorse moniker in the mid-90s, has written of his sadness at the tragedy.

In a statement on Radiohead's official website, the bass player writes, "I was very sad to hear the news that Mark Linkous has died. He and his band toured with us in Europe, at the start of OK Computer, and they were great every night."

"His first two records were very important to me, and I carried his music from the tour into my life, and my friends' lives too. He was softly spoken, with an Old South courtesy I hadn't heard before ... Mark wrote and played some beautiful music, and we're lucky to have it. Rest in Peace."