Piers Morgan Apologizes for Almost Killing British Prime Minister's Wife in a Car Crash
February 24, 2010 (3:15 am) GMT
During Elle Style Awards, the 'America's Got Talent' judge was forced to apologize to Sarah Brown after crashing into her car and 'nearly killing her and her son.'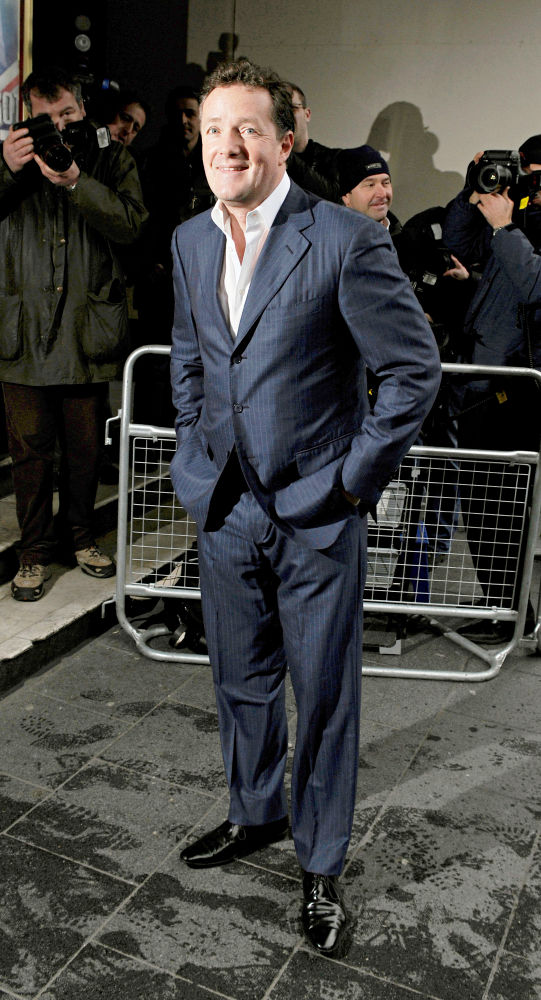 TV personality Piers Morgan was forced to apologize to the British Prime Minister's wife at Monday night's, February 22, Elle Style Awards after damaging her car in a crash earlier that day. The "America's Got Talent" 's judge was driving to U.K. leader Gordon Brown's Downing Street residence in London to conduct an interview on Monday morning, when he accidentally reversed into Sarah Brown's car.

And he used his appearance at the annual fashion awards in the British capital to say sorry for the collision. Morgan told the crowd, "I want to apologize to Sarah Brown for crashing into her car this morning, nearly killing her and her son."

"She was standing there on the pavement watching the whole thing with six armed bodyguards. I'm so sorry and I am so humiliated. I think I'm going to have to get the cheque book out!"


More America's Got Talent News