Susan Boyle Loses Consciousness at London Airport
February 19, 2010 (4:26 am) GMT
The 'I Dreamed a Dream' singer collapsed at a London airport on February 16 but she quickly recovered and continued performing at the San Remo Festival.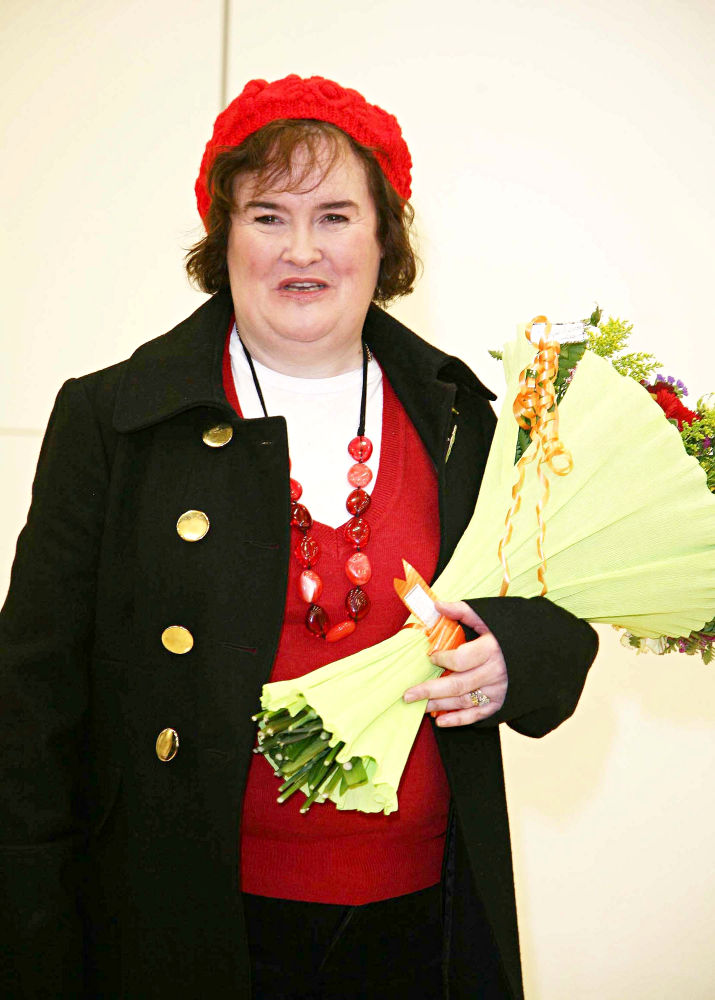 Susan Boyle sparked fresh fears for her health after collapsing at a London airport on Tuesday morning, February 16. The Scottish singer was preparing to board a British Airways flight to Nice, France at Heathrow Airport when she fainted in the airline's Club Lounge.

48-year-old Boyle was attended by medics before she was given the all clear to fly. She later performed at the San Remo Festival, across the French border in Italy, as planned. An onlooker tells British newspaper the Daily Mail, "It was very dramatic. Susan's legs just gave way under her and she went down."

A spokesperson for the star confirmed the incident, but insisted Boyle quickly recovered. The rep says, "Susan did faint at Heathrow as she overheated in the lounge because it was so warm. However, she is fine now and gave a fantastic performance at the festival."

The incident comes just weeks after Boyle stunned fellow passengers at Heathrow in January by allegedly singing loudly and shouting obscenities at staff when she was asked to curb her "disruptive" behavior.

Boyle was forced to dismiss reports about her fragile mental health in November 2009 after she was snapped sobbing and sucking her thumb after a performance in New York. She was famously admitted to London's Priory clinic in May 2009 suffering from exhaustion, just days after she was named runner-up on U.K. TV show "Britain's Got Talent".