Sebastian Bach Saves Axl Rose From Knife-Wielding Man
February 17, 2010 (3:08 am) GMT
During Guns N' Roses' show at the Gramercy Park Hotel in New York, Sebastian Bach has rescued Axl Rose from being harmed by a drunk man who carried a blade and approached him.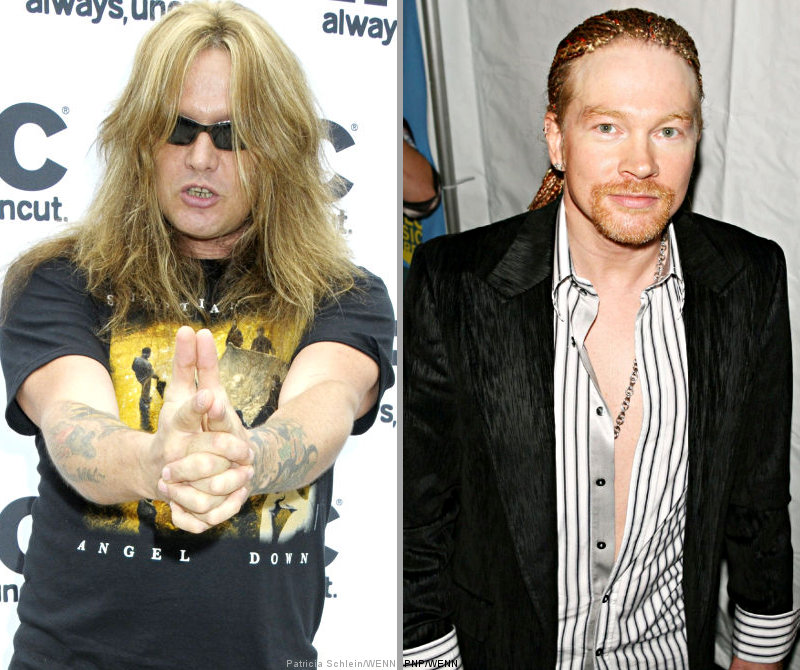 Former Skid Row's rocker Sebastian Bach was hailed a hero at a Guns N' Roses' gig on Sunday, February 14 - after he stopped a knife-wielding man from approaching his close friend Axl Rose. Bach, along with a host of stars including Mickey Rourke and Ryan Phillippe, was at the Gramercy Park Hotel in New York for an exclusive show by the band.

But the rocker was stunned to see a man enter the bar carrying a blade and immediately confronted him, fearing he would try to attack one of the band or guests. Security then evicted the troublemaker, according to New York Post's gossip column PageSix.

A source tells the publication, "The man walked in while Guns N' Roses was onstage and pulled out a knife and flicked the blade out. Sebastian, who was standing on a banquette said, 'Nobody is getting anywhere near my man Axl Rose with a knife,' and went after him. Security then immediately threw him out."

"The man appeared to be drunk. It was dealt with so quickly that none of the other guests or the band were aware of it."