Paula Patton Embarrassed Her Nude Shot Is Put at Robin Thicke's Family Home
February 16, 2010 (4:21 am) GMT
Although she isn't ashamed of her nude photo, Paula Patton is embarrassed about her father-in-law who 'takes the poster home from the listening party and puts it in the TV room of his house.'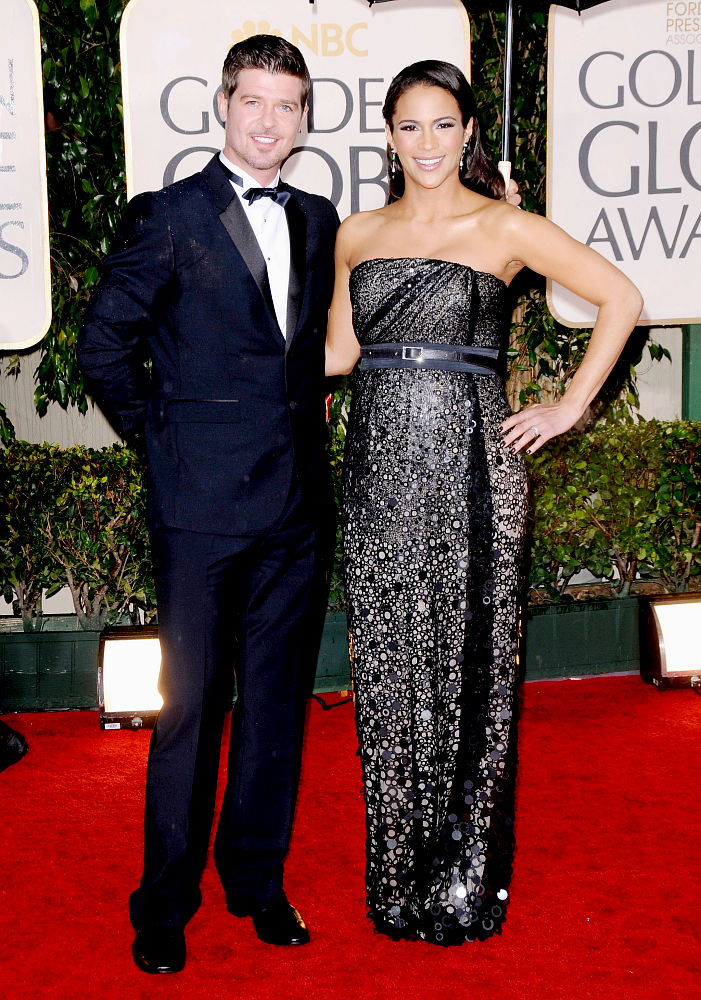 Actress Paula Patton has a constant reminder of the nude cover she shot for husband Robin Thicke's debut album - her father-in-law keeps a copy in his living room. The "Precious: Based on the Novel PUSH by Sapphire" star shed her clothes for the cover of Thicke's 2003 record "A Beautiful World" and was stunned to see several blown-up copies of the picture on display at the album launch.

And the singer's father Alan was such a fan of the artwork, he took one home as a memento. Patton says, "I mean I'm not ashamed of nudity, I think it's beautiful."

"It's just that when your father-in-law takes the poster home from the listening party and puts it in the TV room of his house and everyone sees it, nieces, cousins and nephews... it's a little embarrassing."