Emma Roberts Has Part Time Job on 'Valentine's Day' Set
February 15, 2010 (4:14 am) GMT
Playing in the same film, the 19-year-old actress has to take care of Julia Roberts' kids when her aunt had scenes for the star-studded movies.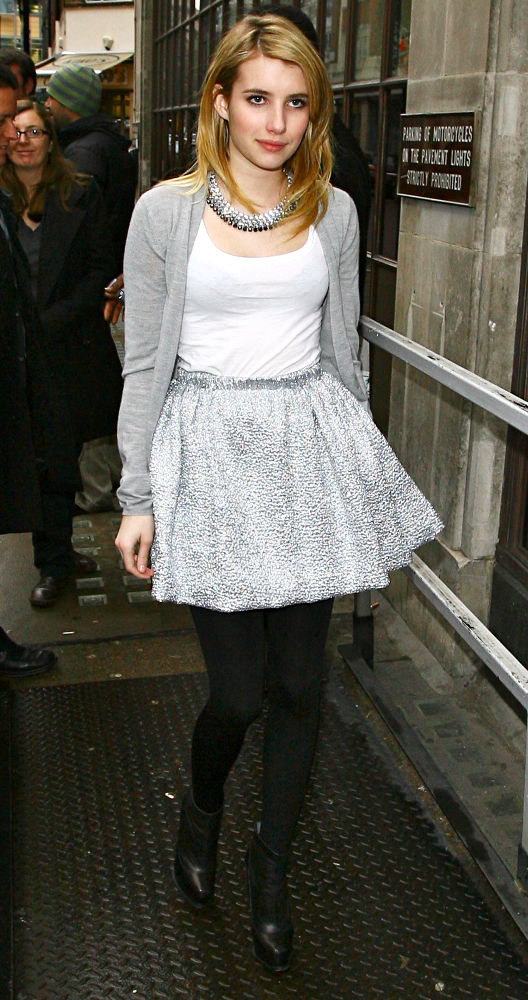 Emma Roberts worked double duty on the set of new romantic comedy "Valentine's Day" - the young actress turned babysitter for her aunt and co-star Julia Roberts in between her own scenes in the film. The Roberts are among a host of Hollywood actors starring in the film, including Jennifer Garner, Jessica Alba, Jessica Biel and Bradley Cooper.

But instead of hanging out with the star-studded cast when she wasn't needed for filming, Emma found herself looking after her little cousins, 5-year-old twins Hazel and Phinnaeus, and 2-year-old Henry.

Emma tells Us Weekly magazine, "I didn't have scenes with her, so I babysat the kids while she was on set. She really is just a mum, at the end of the day. She's totally normal, which I love."