Celine Dion Signs Las Vegas Multi-Million Dollar Deal Again
February 11, 2010 (3:08 am) GMT
Previously taking the same contract in 2003, the 'Because You Loved Me' singer has landed a multi-million dollar deal again to perform for three years in the Sin City.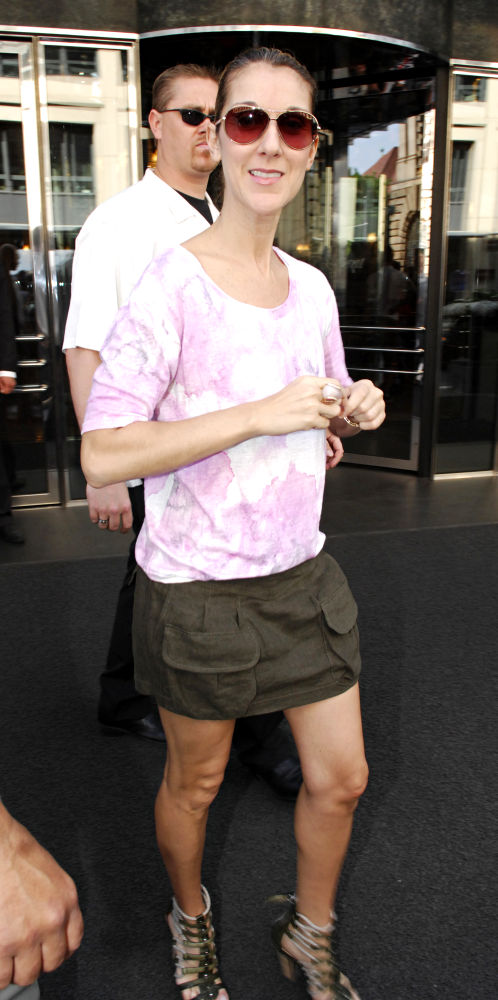 Celine Dion has signed a multi-million dollar deal to return to Las Vegas - the singer will begin a new three-year residency in 2011. The "My Heart Will Go On" hitmaker previously performed in Sin City between 2003 and 2007, with her "A New Day..." show playing to more than three million fans and grossing more than $400 million.

Dion wrapped up the concerts at the end of 2007 before embarking on her "Taking Chances World Tour" which finished in 2009. She's now confirmed she will be heading back to Las Vegas to launch her new performance at the Caesars Palace theater, which was originally built for her "A New Day..." shows.

The three-year contract will see Dion perform 70 shows a year and will kick off on March 15, 2011. Dion's husband Rene Angelil, says, "We're very happy to return to the Las Vegas stage. The schedule will be human for Celine, to avoid tiring her out. This second show in Las Vegas will be as amazing as the first adventure, with 'A New Day...'."

The news of Dion's return to Las Vegas comes just a day after superstar Barbra Streisand reportedly turned down a massive $100 million offer to take up a Sin City residency.


More Celine Dion News