Lil Wayne Wins Battle Over Cough Syrup Addiction
February 5, 2010 (8:43 am) GMT
The 'Lollipop' hitmaker claims that he has quit his addiction to codeine syrup, which he used to get high, but admits he still can't get rid of his dependence on marijuana.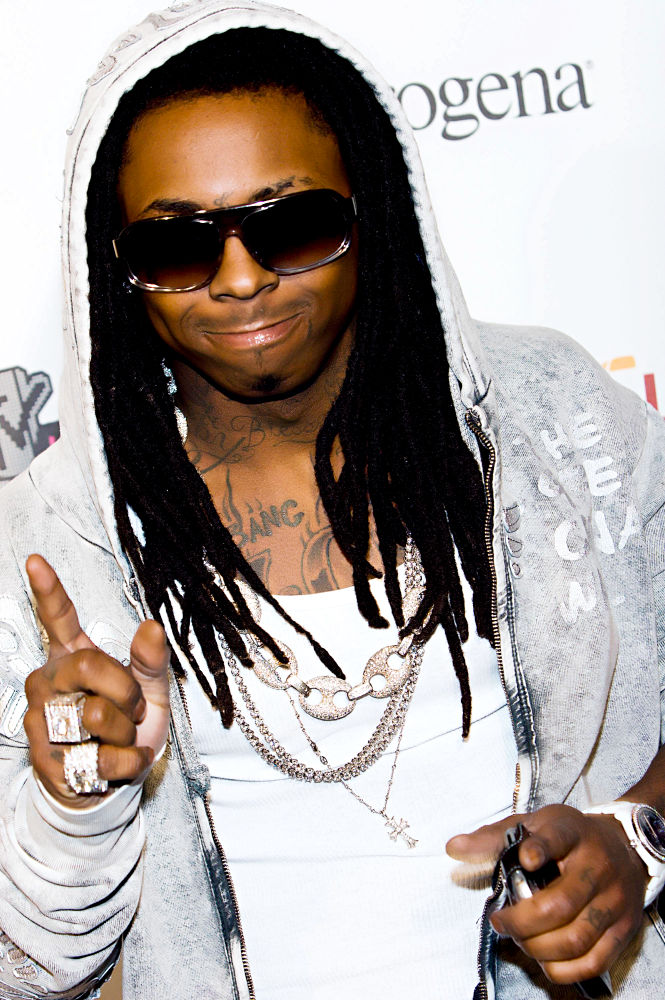 Rapper Lil Wayne has given up his thirst for promethazine-codeine syrup ahead of his upcoming 12-month jail stint, but insists he'll always be hooked on marijuana. The hip-hop star has long been associated with the cough syrup-type drink he once dubbed 'drank' - but he claims he no longer uses the liquid to get high.

The 27-year-old rapper tells Rolling Stone magazine, "I haven't f**ked with that in a long time," insisting he quit in May 2009. But there's one high he'll never give up, "I smoke weed all day. I'm a very successful addict. And a smart one. And a very charismatic one."

The "Lollipop" hitmaker is set to begin his jail sentence on weapons charges next week.