David Hasselhoff and Lindsay Lohan Spoofed in X-Rated DVD
February 5, 2010 (8:28 am) GMT
Hustler Video has made porn parody of 'Dancing with the Stars' by having David Hasselhoff and Lindsay Lohan look alike starring as them whom they believe as 'ravenous sex junkies.'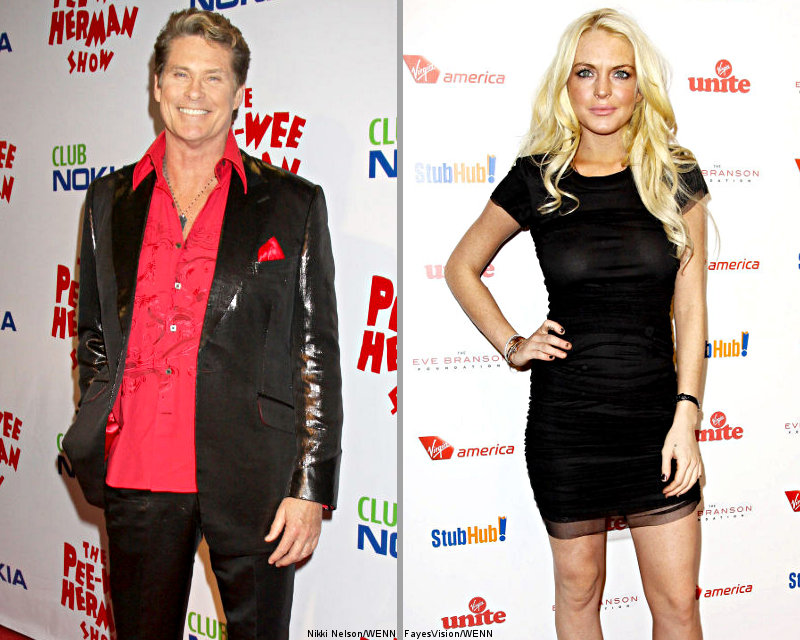 David Hasselhoff and Lindsay Lohan have been parodied in an X-rated new "Dancing with the Stars" DVD. The two troubled actors are portrayed by adult stars in Hustler Video's latest release, "This Ain't Dancing With the Stars XXX".

Scarlett Fay plays Lohan, who seduces her dance instructor in the film, and Otto Bauer's Hasselhoff sexes up the dance floor with a racy tango. A spokeswoman for Hustler Video says, "Beneath the polished glamor and glittering elegance, these wild celebrities are ravenous sex junkies."

David Hasselhoff made his fame through TV series "Night Rider" which he played from 1982 to 1986. He is also best known as a cast of one of the most watched TV show "Baywatch". Meanwhile, Lindsay Lohan began her career when she was just 3 years old, by becoming a model and appearing in TV commercials. She then made her acting debut by playing Alexandra "Alli" Fowler on soap opera "Another World".