Dennis Hopper Accused of Threatening to Kill His Estranged Wife
January 26, 2010 (9:42 am) GMT
Victoria Duffy has filed legal documents against the 'Easy Rider' star, claiming that he has threatened to kill her, smoked marijuana and left loaded weapons near their daughter.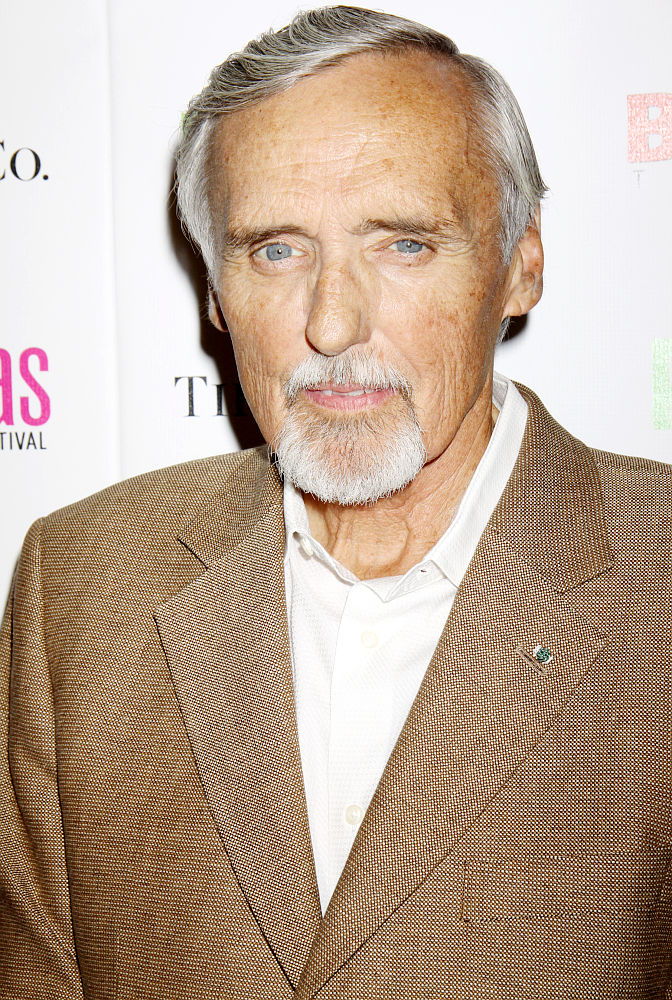 Dennis Hopper's fifth wife has accused the star of allegedly threatening to kill her and smoking pot in front of their six-year-old daughter, according to legal papers. The 73-year-old actor filed for divorce from Victoria Duffy, citing irreconcilable differences, earlier this month.

Victoria, who has been married to the actor since 1996, is fighting for custody of their daughter, Galen, as well as child and spousal support. And, in documents obtained by The Daily Beast, Victoria claims Hopper once "threatened to 'end' (Victoria) if (she) ever tried to leave him". She also accuses the "Easy Rider" star of leaving loaded weapons within reach of their six year old.

Duffy also alleges her estranged husband has been smoking marijuana, which he is taking to alleviate the pain of his battle with prostate cancer, in front of Galen. TMZ reports Victoria also claims Hopper has told her he doesn't actually want to go through with a divorce, accusing his family of allegedly controlling him in a bid to cut her out from any financial gain from the actor.