Boy George Blasts Stormed-Out Report, Calling It Total Lie
January 20, 2010 (6:58 am) GMT
Boy George take a rumor suggesting he walks out of his cabaret show Le Clique on his Twitter account, writing 'I certainly was at the show till the bitter end!'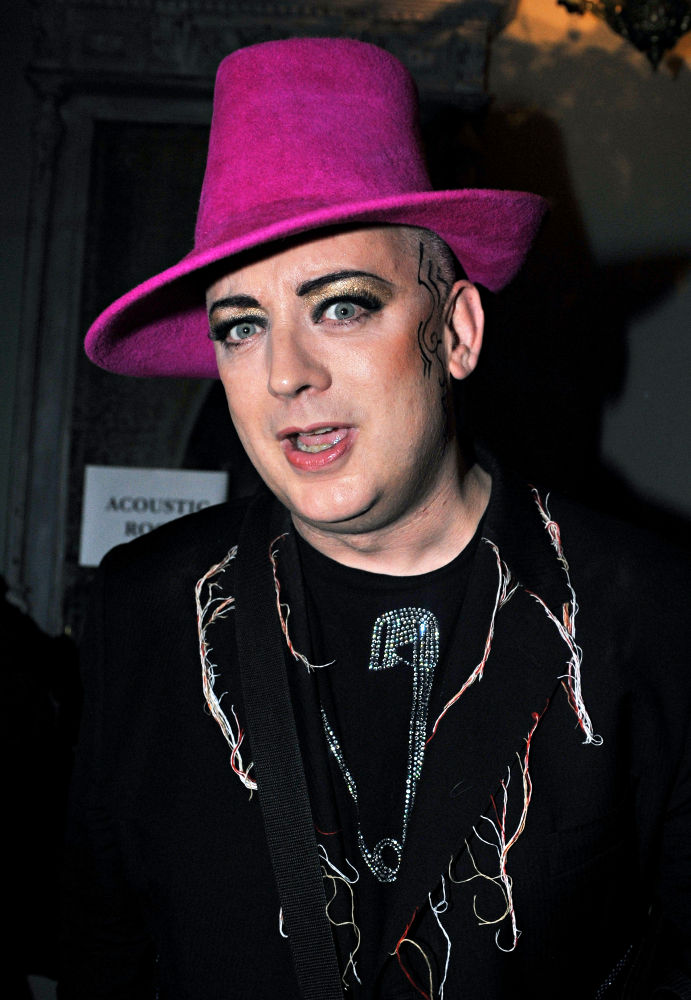 Boy George has blasted a report he stormed out of a performance in London over a jibe at his camp persona. Britain's The Independent newspaper claims the singer was left unamused during cabaret show Le Clique when a performer made a sly joke about the former Culture Club frontman.

A member of the audience requested a song by rock band Queen, but instead a member of the variety troupe began singing George's classic "Do You Really Want to Hurt Me" - a cheeky reference to his "drag queen" onstage image. The publication reports the star walked out following the impromptu rendition, with a source saying, "Everyone in the audience seemed to find it hilarious. He was the only one who didn't find it very funny. So, he - plus posse - left."

But George has been quick to slam the report, admitting he failed to see the funny side but insisting he did not storm out of the venue. Taking to his Twitter.com page, he writes, "Total lies! Amazing what people will say to promote themselves, I hate people sometimes! I didn't think the reference to me was funny in the show, it got zero response but I certainly was at the show till the bitter end!"