Shavo Odadjia Says System of a Down Will Have 2010 Reunion
January 13, 2010 (6:45 am) GMT
After having a hiatus since 2006, System of a Down are said to return in 2010 after the band's bassist Shavo Odadjia writes on his Twitter page, 'Are u (sic) guys ready for System???'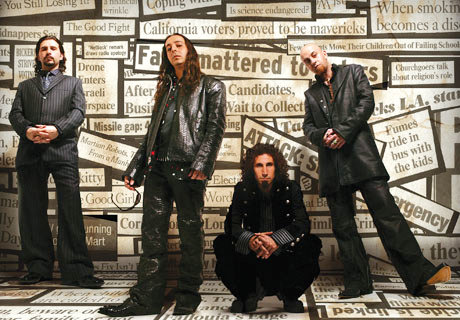 Heavy rocker Shavo Odadjia has given fans hope of a 2010 System of a Down reunion, four years after the band last rocked out together. System of a Down has been on hiatus since 2006 and frontman Serj Tankian has used his time away from the group to launch a solo career.

But the bassist has hinted the stars are due to reunite and make a comeback. In a cryptic post on his Twitter.com page, Odadjia teases, "Are u (sic) guys ready for System???" The band's last album, Hypnotize, was released in November 2005.

System of a Down released their debut album "System of a Down" in 1998. Their first single "Sugar" had earned the band a success as it became a radio favorite. Their second album "Toxicity" was outed in 2001.