The Game Is Certain Duet With Lady GaGa Will Be Monumental
January 9, 2010 (7:40 am) GMT
Rapper the Game has urged his record label bosses to arrange a duet with Lady GaGa, saying 'if it happens, it'll be monumental for the state of music.'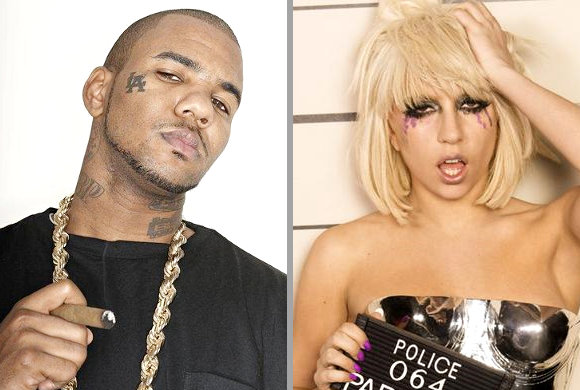 Rapper The Game is pressuring his record label bosses to set up studio time with pop sensation Lady GaGa, because he's convinced a collaboration between the two artists would be "monumental". The "Dreams" star, real name Jayceon Taylor, admits he is desperate to collaborate with GaGa on his upcoming R.E.D. album because the outlandish hitmaker is a fellow music "rebel".

He says, "I'm trying to get (Interscope Records executive) Jimmy Iovine to throw me in the studio with Lady GaGa. She's a rebel, and I go against the grain every day, so, if it happens, it'll be monumental for the state of music."

The Game plans to release his fourth album "The R.E.D. Album" in the U.S. on February 16. The album is preceded by two singles "Big Money" and "Krazy" which were released in late 2009.