Miley Cyrus Not Feeling Pain in Tattoo Making
January 7, 2010 (3:26 am) GMT
As some people might be afraid to get a tattoo because of the pain, Miley Cyrus claims that 'it really doesn't hurt if you're thinking about the meaning.'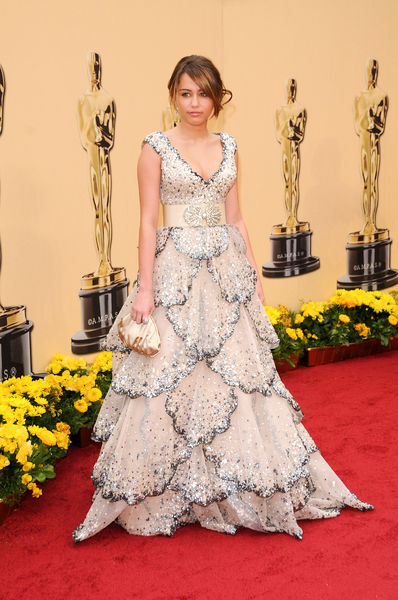 Miley Cyrus hardly felt the pain of the needle as she had her first tattoo inked - because she was concentrating on three loved ones who inspired the body art. The "Hannah Montana" star had the words 'Just Breathe' etched below her heart in her mother's handwriting last year 2009, sparking controversy as several U.S. states forbid those under the age of 18 from getting inked.

But the actress/singer insists she didn't get the tattoo on a whim - it's a tribute to a pal who died of cystic fibrosis in 2007, and her grandfathers who both died of lung cancer. She tells Harper's Bazaar, "It really doesn't hurt if you're thinking about the meaning. I could never get a meaningless tattoo, but I think that if you're doing something that's important, that's significant in your life."

"It takes some of the pain away. It reminds me not to take things for granted. I mean breathing - that was something none of them could do, the most basic thing. And I put it near my heart, because that is where they will always be."


More Miley Cyrus News